These Are the Highest Paid Jobs in The Beauty Industry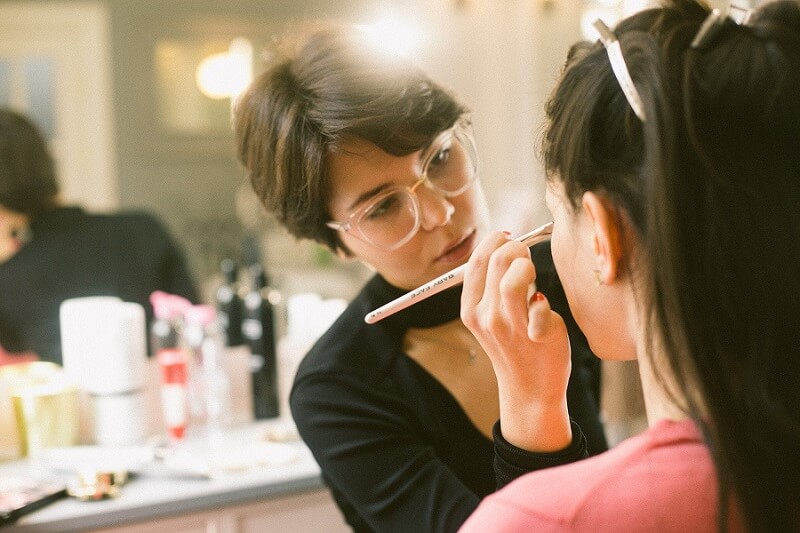 The beauty industry is hugely popular and is growing faster than ever. This popularity is no surprise, given the massive number of influencers on social media promoting various products and treatments. People like to feel good about themselves, and beauticians help them achieve their aesthetic goals.
There are practically hundreds of different jobs you can do in the beauty industry in 2021, and they all have different pay grades and require different training. This guide covers the most profitable jobs in the beauty industry to get you clued up on what you can expect to make if you pursue a career in beauty.
---
How to succeed in beauty
Before you try to dive straight into a beauty career, you need to know how to succeed.
Get the right training – Training well is an step to success. Your training will set out the foundation for your career, so you need to get this right. Whether you attend a traditional beauty school, college or complete a series of beauty courses online from the comfort of your home, you should make sure you dedicate yourself to your studies. Practice makes perfect when it comes to beauty, so rope in friends and family to be your test subjects.
Networking – Networking is something people usually associate with office workers and business people. Still, it's mega important in beauty – especially when you're self-employed and have to find your own customers. Network with salons, beauticians and other small businesses in your area as well as connecting with others on social media.
Know your clients – There's a difference between small talk with clients and gelling with them. You don't have to become their best friend but remembering what you've spoken about and what they like and don't like will make a huge difference. In beauty, this is an essential part of the service and if you get it right, clients are more likely to come back again and recommend you to their friends. As well as connecting on a personal level, you also need to know who your client base is demographically (gender, age, jobs etc.) so you can tailor your marketing to their wants.
---
Highest paying beauty jobs
Now you know how to succeed, it's time to take a look at the highest paying jobs in beauty in 2021. Which career path will you go down?
Salary data taken from PayScale unless cited differently – this is just a guide, salaries vary dependant on area, expertise and other factors.
---
Makeup Artist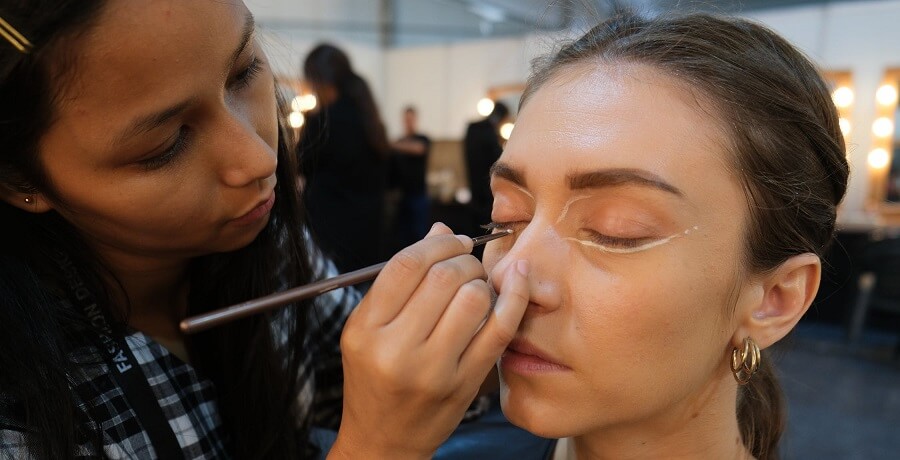 Average Salary | Hourly: $19 – $77, Yearly: $40k – $155k
Job Role
The role of a makeup artist seems simple on the surface. Just make people look good, right? Wrong. Makeup artistry takes a lot of artistic skill, understanding of different skin types, and what will look best for each client.
As well as getting to grips with different types and brands of makeups, makeup artists have to be able to use dozens of various tools and know the best ways to sterilize and store these. It's an exciting job that is perfect for those with a creative flair.
Training
No formal qualifications are needed to become a makeup artist in Australia. Still, if you're looking for a salon job, it's strongly recommended that you go through some form of formal training and earn a nationally recognized certificate. This is essential if you're looking to start your own business[i].
---
Hairstylist/Hairdresser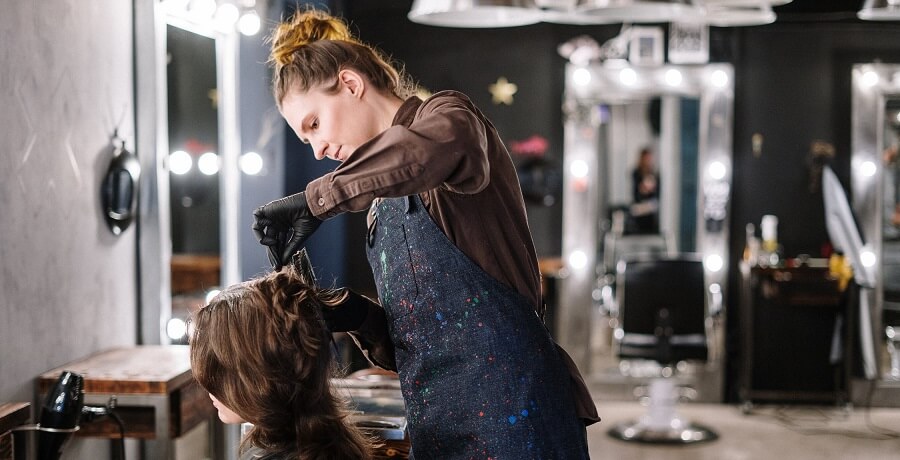 Average Salary | Hourly: $20 – $29, Yearly: $42k – $61k
Job Role
Hairstylists are always in high demand, making this a great career to aspire towards. Most hairstylists work in a salon, but nothing is stopping you from completing a course and going self-employed. Aside from cutting hair, they do hair colouring, perming, treat damaged hair, and much more.
Training
To become a hairdresser, you can complete a course online or at a school or college, but a popular route into hair styling is completing an apprenticeship. Apprenticeships generally last four years but are a sensible way to earn whilst you learn[ii].
---
Beauty Blogger/Influencer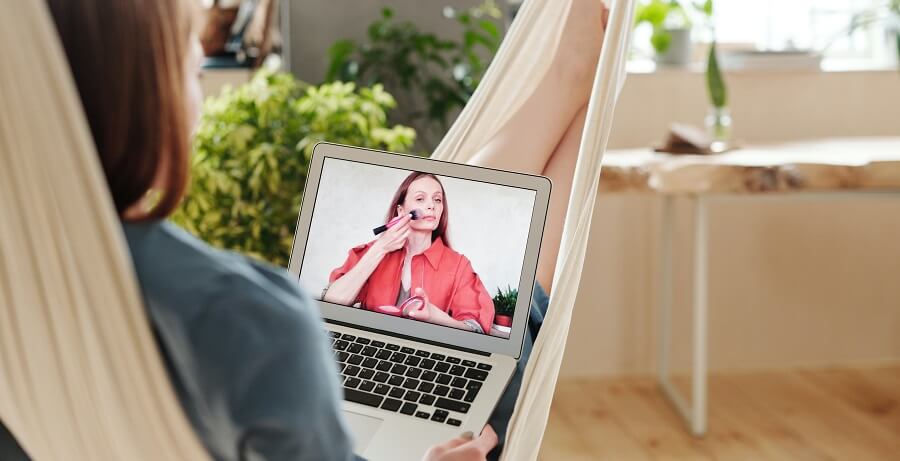 Average Salary | Depends on success, amount of followers, views on videos and how content is monetized.
These are the earnings estimates for some successful influencers[iii]:
Jeffree Star – $323.3K – $5.5M
Huda Beauty – $12.6K – $201.4K
Manny MUA – $23.2K – $370.9K
Job Role
The influencer community is growing fast, and you need to have a lot of confidence, resilience, and something special to offer to make it in the influencer world. Influencers post out a range of content online, including sharing the best makeup tips, doing full hairstyling tutorials, and commenting on people's beauty fails. They are often tied up in drama and make money by doing sponsorship deals for well-known brands, selling merchandise and sometimes releasing beauty products lines.
Training
There is no way to train to become an influencer, and you don't necessarily need to be a professional beautician to make it. The best way to get involved is to take a course on social media or blogging to understand which content performs best, and then start producing it and publishing it.
---
Cosmetic Surgeon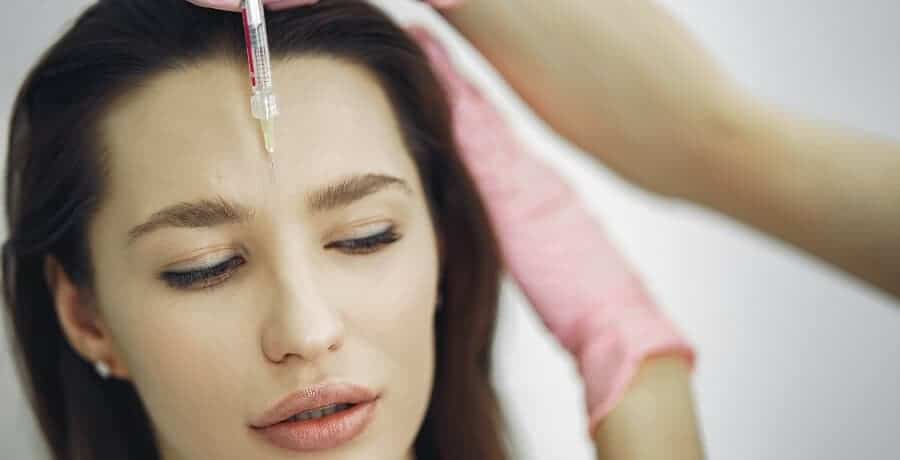 Average Salary | Hourly: $257, Yearly: $535k
Job Role
Plastic surgeons need special training outside of their medical degrees, whereas anyone can technically call themselves a cosmetic surgeon after their medical training. Cosmetic surgeons carry out procedures that aren't medically needed but that people request for aesthetic purposes. This could include facial reconstructions or altering other parts of the body.
Training
You will require a degree in the medical field and residency training[iv].  Although the procedures being carried out are for cosmetic purposes, a lot of them are medical.
---
Cosmetic Dentist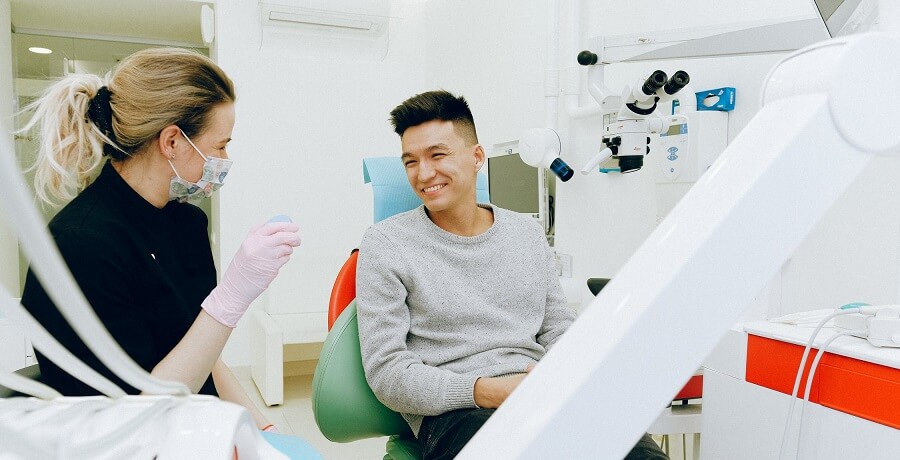 Average Salary | Yearly: $140,000+[v]
Job Role
Cosmetic dentists differ from standard dentists because their primary concern isn't your teeth' health but their looks. You'd go to one if you were concerned about discolouration, positioning, or wanted to achieve a Hollywood smile.
They specialize in teeth whitening, dental veneers, full dental reconstructions, teeth straightening and more.
Training
Since cosmetic dentistry is mostly medical and involves invasive procedures, training for the job is intensive. Schooling for this career can cost thousands of dollars and take up a lot of time. Cosmetic dentists have to spend four years completing a degree, four years at a dental school and then complete training on top of that to carry out specialist cosmetic procedures[vi].
---
Tattoo Artist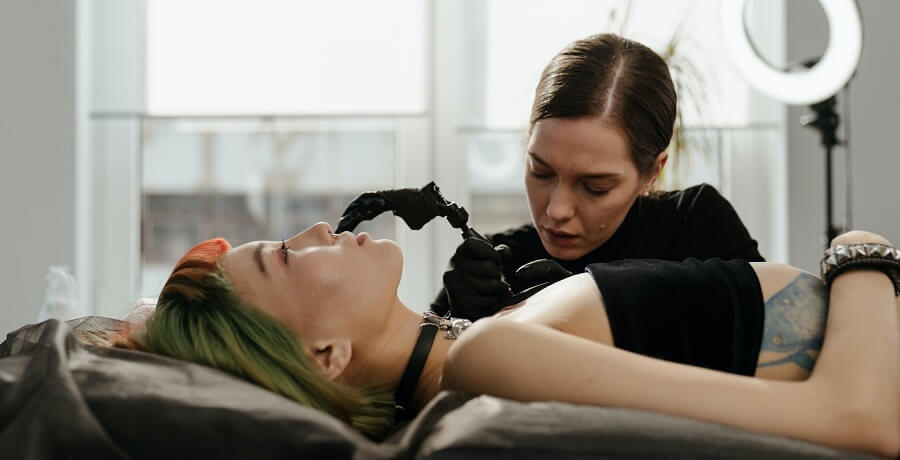 Average Salary | Hourly: $87, Yearly: $65K [vii]
Tattoo artists often set their own rates based on experience & demand, which can vary depending on the artist.
Job Role
Not many people associate tattoos with the beauty industry, but tattoo artists are very much involved in this sector. They don't just stick to the usual body art though, with training, tattoo artists can tattoo permanent eyebrows and more.
The role of a tattoo artist involves:
Designing body artwork.
Consulting with clients on design and placement.
Carrying out the tattoo and advising on aftercare.
Training
When it comes to training to be a tattoo artist, the first step is practising your art skills—these need to be up to a fantastic standard before you go any further. Your art will be on people's bodies forever, after all. You need a tattoo license to legally tattoo professionally, and completing a course or taking on an apprenticeship is essential.
---
Image Consultant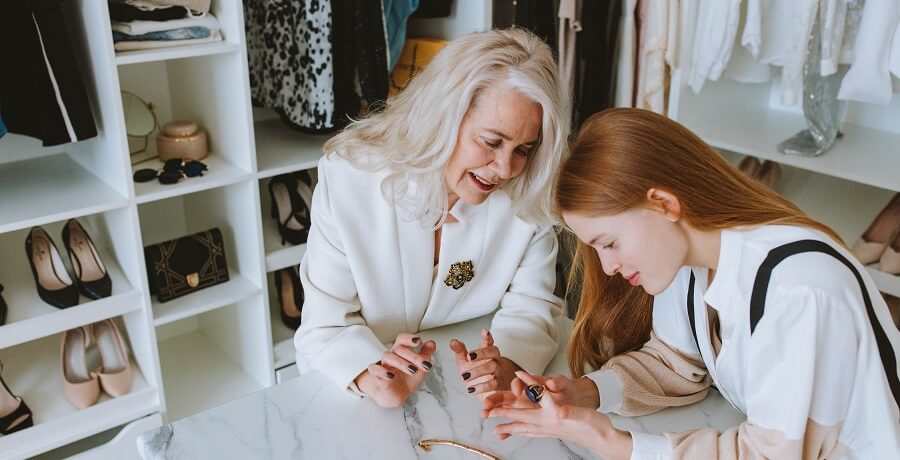 Average Salary | Yearly: $20K – 75K[viii]
Image consultants charge per session, so salary depends on how many clients they have.
Job Role
Image consultancy is a niche job within beauty, so you may not have even heard of it. Image consultants work with their clients to improve their image by guiding them to change their behaviour, personal appearance, habits and strengthen communication skills.
In terms of beauty, this means advising on clothing choices, hairstyles, skincare and how their client present themselves generally. People hire image consultants to help them better themselves, and they may come to them for advice when looking for a new job or even when they want to make new friends. There are shows like Queer Eye and Extreme Makeover that focus on this kind of image consultancy.
Training
Image consultancy is a career that doesn't need any formal training, but it's wise to seek out a training course so you can go on to gain a certificate. Certification will help you to attract clients.
---
Beauty Therapist / Aesthetician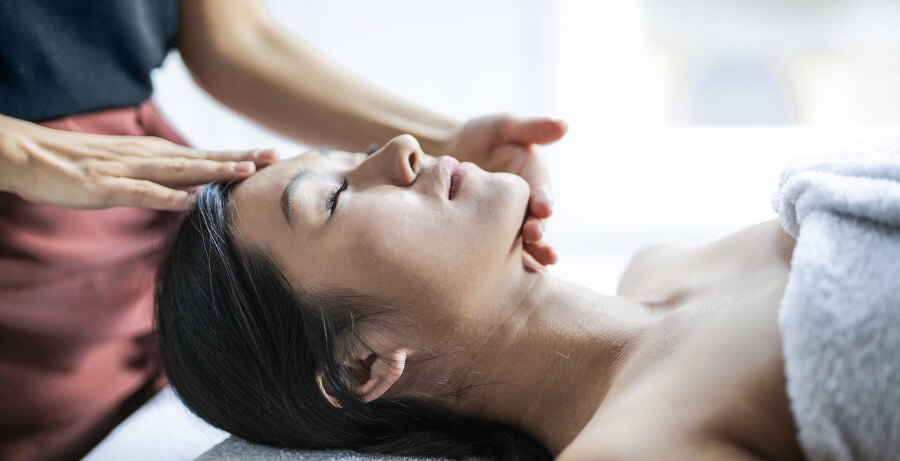 Average Salary  | Yearly: $50K – $60K
Job Role
Beauty therapists specialize in beauty and perform a wide range of treatments on their clients. Whether this includes manicures and pedicures or massages, beauty therapists should be able to complete many different services (sometimes in one sitting).
Training
Depending on your areas' requirements and how many treatments you want to learn, you can spend 300 – 1500 hours training for a beauty therapist role. Once your training is complete, you'll need to check if you need a license to perform your services where you live.
---
References
Baker, A. (2019, May). Beauty Influencer Salaries: Here's What They Get Paid. Retrieved from Content Career: https://contentcareer.com/blog/beauty-influencer-salaries-heres-what-they-get-paid/
Blazevic, I. (2020, August). How to Become a Makeup Artist. Retrieved from Training.co.au: https://www.training.com.au/ed/makeup-artist/
Indeed. (n.d.). How much does a Dentist make in Australia? Retrieved from Indeed: https://au.indeed.com/career/dentist/salaries?from=lsalaries&hl=en
Indeed. (n.d.). How much does a Tattoo Artist make in Australia? Retrieved from Indeed: https://au.indeed.com/career/tattoo-artist/salaries
Job Monkey. (n.d.). Image Consultant Jobs. Retrieved from Job Monkey: https://www.jobmonkey.com/uniquejobs3/image-consultant/
Riley, N. (2013). Is cosmetic dentistry right for you? Retrieved from Dentistry IQ: https://www.dentistryiq.com/dentistry/restorative-cosmetic-and-whitening/article/16353733/is-cosmetic-dentistry-right-for-you
Seek. (2021). What's it like to be a Hairdresser? Retrieved from Seek: https://www.seek.com.au/career-advice/role/hairdresser
Study.com. (2019, September). Cosmetic Surgeon: Education Requirements and Career Information. Retrieved from Study.com: https://study.com/articles/Cosmetic_Surgeon_Education_Requirements_and_Career_Information.html
Sources
[i] https://www.training.com.au/ed/makeup-artist/
[ii] https://www.seek.com.au/career-advice/role/hairdresser
[iii] https://contentcareer.com/blog/beauty-influencer-salaries-heres-what-they-get-paid/
[iv] https://study.com/articles/Cosmetic_Surgeon_Education_Requirements_and_Career_Information.html
[v] https://au.indeed.com/career/dentist/salaries?from=lsalaries&hl=en
[vi] https://www.dentistryiq.com/dentistry/restorative-cosmetic-and-whitening/article/16353733/is-cosmetic-dentistry-right-for-you
[vii] https://au.indeed.com/career/tattoo-artist/salaries
[viii] https://www.jobmonkey.com/uniquejobs3/image-consultant/