Certificate In Facial Treatments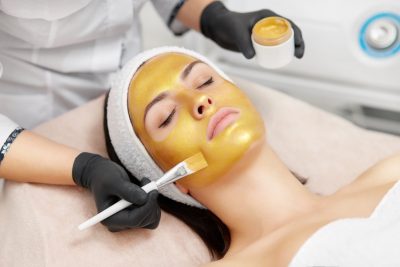 Are you interested in providing facial treatments?
The skincare market is a promising industry to be in. A report states that there is an interesting  4.5% compound annual growth rate for the global makeup and skincare market from 2019's $145,532.3 million (US) market value. This forecast is expected to happen in the period 2020-2027.
These statistics show you that at least in the next 5 years, more and more people are into skincare, which means more clients to expect.
To be in the industry, it's crucial to equip yourself with professional facial skills and techniques and get a certificate to practice the services. But how do you do that?
Let's find out how to get a facial certification successfully below!
What Is a Certificate in Facial Treatments?
A facial certification is a form of documentation for your mastered skills in facial treatments. This shows people that you are capable of providing safe and professional facial services to clients.
In some places, the facial certificate is a prerequisite to take a licensure exam. You'll have this after completing a facial treatment course from a beauty school or private institution.
How Do You Get a Facial Certification?
Getting certified for facial treatments can only be done in three easy steps:
Check the local regulations about becoming a facialist in your area.
Enroll in a facial treatment course, and complete it.
Get your certificate in facial treatments.
The thing here is it's important to research and get to know the courses before enrolling in one. Understand the designs of the courses and their providers' backgrounds, so you can better assess which one is the right fit.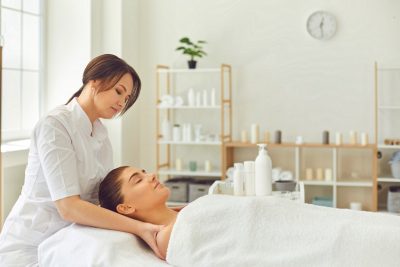 Do You Need a Certificate to Do Facials?
This depends on your local regulations. Many countries don't have regulations for doing facial treatments. But if you're in a place with strict requirements, getting a certificate and license is necessary.
If you really want to stand out from the competition, it's always an advantage to get a certificate. You'll be confident in your skills and in everything you do in regard to facials!
How Can Our Facial Certificate Course Help You?
There are multiple ways our certificate can help you. One way is it gives you a great advantage over other professionals. Spa owners and managers usually prefer those with professional certificates or licenses.
Your professional credibility also increases. Business owners and clients can trust you and your services easily. They'll be comfortable with the facial treatments you provide as well.
Not only that, your earnings can potentially increase as well. Many business owners are willing to pay a higher rate for your quality services compared to those without a certificate.
Your knowledge about facials significantly widens after completing our facial certificate course. You'll know the latest and advanced techniques and apply them properly. With this, you can explore and create new skincare routines that your clients will love.
What Do You Learn from Our Facial Massage Certification?
Our facial courses teach you everything about the different facial treatments, such as cleansing, masks, peels, extractions and face, neck and shoulder massage.
With the help of our comprehensive eBook and easy-to-follow video tutorials, you'll be able to master the skills and techniques successfully. In just 6-8 weeks, you can start earning an income from your acquired professional skills.
What's great about our facial massage course is we will show you how to customize a skincare routine for each of your clients. They will surely feel valued and happy about a more personalized skincare treatment!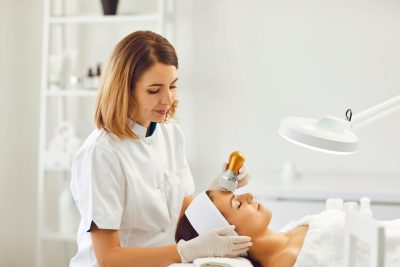 Facial Certification Requirements
In terms of facial certification requirements, there are no standard qualifications. It only depends on where you are and your local regulations.
With us, there are no academic requirements, but you only need to be at least 18 years old. If you're below this age limit, you must have a parent's consent.
It's that easy! All we need is your passion for learning and mastering the skills.
How Can You Use Your Qualification to Start a Career?
There are many ways you can do this. One great way is you have the skills to provide in-demand facial services. This means clients will line up for you, and you'll have endless bookings.
Your certificate is also a prerequisite in taking a license. Many licensing agencies require you to undergo professional training before you can take the licensure exam. This is important if you live in a place with strict regulations about becoming a facialist.
If you want to put up a spa business, your certificate helps a lot. Your local government may require you to be a certified or licensed facialist to start a spa business. Clients can feel more comfortable in your spa for quality facial services.
Other job opportunities like working in a spa, becoming a consultant or instructor, or even running your home salon may need you to have a facial certificate.
What Other Students Thought of Our Courses
Check out what our students say about our courses, so you know how we helped them reach their dreams!
Gordana Georgievska is a beauty therapist, and after completing our course, she was able to learn unique and amazing techniques.
"All my 30 Models were amazed and I was just in training. Highly recommend [sic] Beauty Course Online."
Elissa Scott was able to launch her facial business after completing our course. She was also able to enjoy the customer services assistance we provided.
"I really enjoyed the course and for anyone wanting to study via online this is the only way to learn. I'm so glad I found you."
Aesha was also grateful for taking our facials course because she was able to achieve the success she deserves.
"I have clients lined up for my Facial Treatments."
Earn a Certificate in Facial Treatments with Us!
Are you excited to start a life-changing career in facials?
You only need to take the course, so you get certified. No pressure at all! You can learn at the comfort of your home and at your own pace and time.
Enroll in our course now, and see success coming your way!
---
References:
https://www.beautyschoolsdirectory.com/programs/esthetician-school/licensing
https://work.chron.com/need-certification-facials-29468.html https://www.entrepreneur.com/article/346287
https://www.mbopartners.com/blog/how-manage-small-business/five-benefits-of-professional-certification/
https://www.yoh.com/blog/how-certifications-can-help-you-advance-in-career#:~:text=Certifications%20prove%20that%20you%20are,to%20add%20to%20your%20resume.