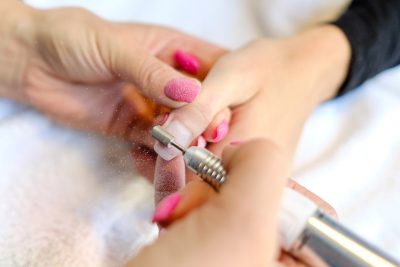 Have You Thought About Getting A Nail Certificate?
Earning yourself one creates a brighter future for you in the nail industry. You'll be able to learn and master professional skills and techniques and be really good at nails.
Employment and starting a business can be a lot easier as well with a certificate than if you don't have any. Your professional qualifications create a greater advantage for you on the market, considering the promising career growth of the nail industry.
If you're still unsure whether to pursue nail technology or not, allow us to enlighten you about what you're going to miss if you don't get a certificate.
What Is a Nail Technician Certificate?
A nail technician certificate serves as your "ticket" to work professionally in the nail industry. A beauty school or private course provider gives this certificate to you after completing a nail technology program.
Your nail technology certificate is also a requirement if you want to take a licensure exam for the profession. This is especially true if you live in a place with strict qualifications for the profession.
How Do You Get a Nails Certificate?
here are mainly a few steps to get a nail certificate: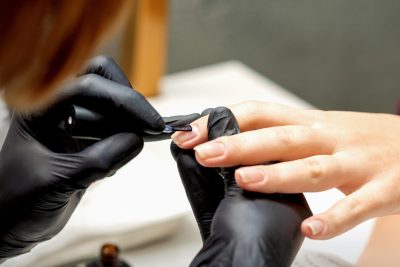 Know the local regulations in your area about becoming a nail technician.
Search and check nail technology courses you can enroll in, and pick the best program that suits your schedule.
Complete your training, and earn nail tech certification.
That's it! The important thing here is to take professional training to master the skills and techniques needed for the profession.
Do You Have to Have a Certificate to Do Nails?
This entirely depends on your local regulations. Many places around the world have no laws about becoming a nail technician.
But in countries with strict qualifications, a nails certificate is necessary. That's why it's crucial to really check with your local regulations about the licensing requirements. This way, you'll know how to go about pursuing this career.
How Can Our Nails Course Certificates Help You?
There are plenty of ways, but let's highlight the major ones.
First, you can start earning money as early as 6-8 weeks after completing one course. Our certificates are legally valid in Australia and many other countries, so you can use them to start your career.
Also, employment can be a lot quicker for you with our certificate. Many salon owners prefer applicants with a nail course certificate as proof of professional training.
Not only that, your credibility as a professional increases with our nail tech certification. Both clients and salon owners can easily trust you with the services you provide compared to those who didn't undergo professional training.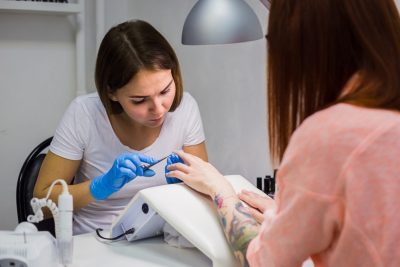 What Do You Learn from Our Nail Tech Certification?
Our nails course covers everything you need to know about the three most popular nail systems, that is, acrylic, gel and quick dip. You'll learn the proper application and removal of the three nail systems.
Aside from that, our course also teaches you the anatomy of the nails, diseases and disorders associated with them, sanitation and hygiene and even helpful nail extension application tips.
With our comprehensive eBook manuals and easy-to-follow tutorial videos, you can successfully master the standard and latest techniques of acrylic, gel, and quick dip nail systems.
Nail Technician Certification Requirements
We want to make your student journey with us is a lot easier, so we don't require any academic requirements. As long as you're at least 18 years old, you can take our course! But if you're below this age requirement, we need your parent's consent.
Easy access to a computer and the Internet is also essential as our course is entirely online.
How Can You Use Your Qualification to Start a Career?
Your nail certificate will give you plenty of job opportunities. If you want to work in a salon, you'll have a high chance of getting hired quickly.
Also, you don't need to have a boss if you want to start a career in nail technology. You can build your own salon business and work at your own hours.
Your local government may require you to have some form of professional documents to allow you to start your nail business. This is where your certificate can be really helpful.
If you want to work in a salon in malls, resorts, airports and even cruise ships, nail tech certification might be necessary. It's only a matter of which type of work environment you want to be in.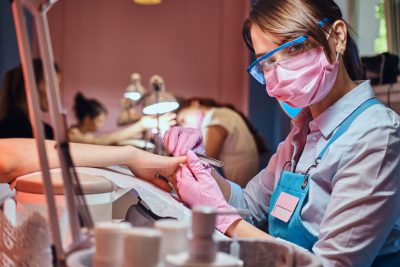 What Other Students Thought of Our Courses
Reviews from other students help a lot in your decision-making, so let's take a look at what they say about our courses.
Kate Vizgaudis said she enjoyed doing our course. She can watch our tutorial videos as many times as she likes until she feels comfortable with her techniques.
"I am now working in a salon and my new skills have bought in a lot of new clients for a service that was previously unavailable.
Making my clients feel and look amazing is so satisfying."
As a salon owner, Angela Veljanovski wanted to make her business a one-stop shop, so her clients can enjoy the many beauty services she provides. She did receive a lot of bookings!
"Thanks to Karen and this course I can now follow my dream!"
For Leanne Paternoster, she highly recommends our nail technology course to anyone interested in it. She said that our course covers everything in detail and is of good quality.
"I have opened up my own nail salon business and loving every minute of it."
For moms like Nina Grace, our course was perfect to learn online. She was also able to successfully start her own nail business.
"I would highly recommend this course!"
Earn a Certificate in Nail Technology with Us!
With our nail technology course, you can get high-quality training, easy-to-follow modules, and a valid certificate. It's only a matter of when you're going to start learning professional skills and techniques with us.
So, enroll in our course now, and earn a nail certificate to begin your profitable career!
If you want to see more of our testimonials before you buy. Visit out testimonials page
---
References:
https://www.academiccourses.com/Certificate/Nail-Technician/
https://www.openstudycollege.com/career-guide/become-a-nail-technician
https://www.raphaelsbeautyschool.edu/2019/12/27/5-careers-you-can-have-as-a-nail-technician/
https://qualifyme.edu.au/qm-blog/everything-you-need-to-know-about-becoming-a-nail-technician/