Massage Certificate
Still undecided whether to pursue massage therapy or not?
That's perfectly fine! We at Beauty Courses Online understand that it takes time, considering that you have a big decision to make. But let us tell you why you should develop your professional skills in massage therapy and get a certificate for it.
Based on the report from Job Outlook, employment for massage therapists is expected to grow at least until 2025. From 18,900 employed in 2020, it is likely to increase up to 21,800 by 2025.
This expected increase is due to more and more people visiting spas to relieve stress and relax. With the given data, it's not surprising if your interest in learning the professional skills for relaxation massage increases. 
So, are you ready to know more about getting a certificate for the profession? Read on!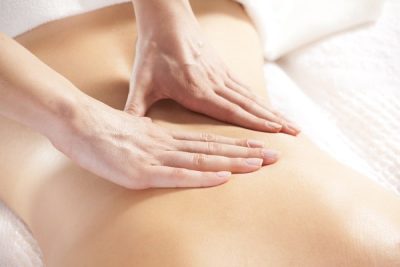 What Is Massage Certification?
Massage therapy certification is the process by which a beauty therapy student obtains a certificate after completing professional training. The relaxation massage certificate serves as a form of qualification for your acquired skills from taking the course.
With your certification, spa owners and clients can feel confident about your skills and the services you provide. 
How Do You Get a Relaxation Massage Certificate?
Getting a massage course certificate is extremely attainable. All you need is to enroll in a massage certificate course and complete it. Yes, it's that easy!
In choosing a course, do your own research, and know the program's design and its provider before enrolling in one. It's important that you understand how the course you're interested in works and see if it fits your schedule.
Take note, however, that you still need to check your local regulations about becoming a massage therapist to know how you go about pursuing this career.
Do You Need a Certificate to Do Massages?
This depends on your location. A certificate in massage therapy may not be needed in many countries around the world simply because they have no regulations for the industry.
If you live in a place with strict regulations, a full body massage certificate may be a requirement. This is especially true for countries that require a license to do massages.
Regardless, it's still advantageous to take professional training and get certified. This increases your professional credibility and people's confidence in your skills.  
How Can Our Certificate Course in Massage Therapy Help You?
There are a lot of ways our massage therapy certificate can help you in your career. First, it gives you the advantage over other professionals who don't have the qualification. Spa owners are more confident in hiring massage therapists with certifications than those without any.
You'll feel confident with your massage therapy skills as well. No matter what work environment you choose, you'll know you can provide quality massage services.
Building your customer base is a lot quicker with our massage certificate course. We offer business training, so you can successfully and quickly start your own spa. We are committed to help you grow and become successful in your career!
Our massage therapy course also teaches you the advanced and most popular techniques, so you can provide in-demand services. You'll be on track with the trends in beauty and continue to receive more clients!
What Do You Learn from Our Certificate in Massage Therapy?
With our relaxation massage course, you'll learn everything you need to know about relaxation massage! We teach you the basics about the service, back and shoulder massage, upper body massage, neck and head massage, leg and foot massage, products and equipment and many more!   
In 6-8 weeks, you'll be able to master these techniques and be ready to provide relaxation massage services to your clients and earn money! With our eBooks and tutorial videos, you can quickly learn the different techniques.
Massage Therapy Requirements
The requirements for becoming a massage therapist also depend on your local regulations. Some places may have strict qualifications, while others don't have any at all.
With us, we don't require any academic qualifications. You only need to be at least 18 years old with easy access to a computer and the Internet. If you're below this age limit, make sure to have a parent's consent ready.
That's how easy your student life with us is!
How Can You Use Your Qualification to Start a Career?
Massage therapy is an industry with a lot of job opportunities to explore. You can use your certificate to apply for a position in a spa. Many business owners would love to have you in their spa because they know you can provide quality services.
Are you looking to start your own spa business? Your qualification might be needed! Your local government may require you to be a certified or licensed massage therapist. Whether it's a home salon, a mobile service, or a small salon you want to start, your certificate helps.
If you're interested in becoming a massage therapy consultant or instructor, companies and institutions might ask for a certificate or license. They want credibility and quality, and having a certificate as proof of your professional skills is an advantage.     
If your place requires a license to practice massage therapy, a certificate might be a prerequisite. Make sure to renew your license regularly to avoid interruptions in your career.
What Other Students Thought of Our Courses
If you're still not convinced to take our course, our students' thoughts about our training might be able to!
Stacey Debray was glad to take our course because she was able to launch her business successfully. The accessibility of our program made her work full time with her other job as well.
"I am so glad that I signed up for the online relaxation massage course offered by Beauty Courses Online. Since taking the course 2 years ago, I have successfully ran a home relaxation massage business."
Abi Shaw likes how our course is easy to follow, and she gets the support she needs during the training. 
"I would recommend this course to anyone wanting to gain qualifications in the beauty industry."
Claudia Tortelli was also able to put up her massaging business with the help of our course. She liked how responsive we were to the questions she asked.
"The course is very good for being flexible and working around your day to day life. I'd definitely recommend this course to everyone."
Earn a Certificate in Massage Therapy with Us!  
Massage therapy is a profitable industry to be in. You just need to take a massage therapy course and get certified to gain the right qualifications.
But if you want high-quality, quick, and easy-to-follow training, Beauty Online Courses is where you should be. Enroll in our relaxation massage therapy now!  
References: 
https://www.collegetransfer.net/AskCT/What-is-Professional-Certification    
https://ibmc.edu/ibmc-blog/5-steps-becoming-licensed-massage-therapist/ 
https://www.nextinsurance.com/blog/practice-massage-without-license/ 
https://www.ecpi.edu/blog/massage-therapy-certification-vs-license-do-i-need-both 
https://www.indeed.com/career-advice/career-development/what-are-certifications