Beauty Therapy Certificate
Are you fascinated with beauty therapy and how it can make someone feel happy and beautiful? Beauty therapy is an excellent industry to be in. Its annual rate growth is around 4.75%, and it's expected to reach a total revenue of US$716 billion by 2025. Yes, that's how promising this industry is! The beauty industry didn't even show signs of slow growth, despite the pandemic. It only tells you that pursuing a career here is worth it. It's profitable and stable, and you can even have fun learning the skills and techniques. Want to know how you can start your career in beauty? Get a certificate for beauty therapy!
How? Let's discuss how to below, what the certificate really is and the wonderful opportunities you can try.
What Is a Beauty Certificate?
A certificate in beauty is your qualification that you've done professional training for the industry. You can use the certificate to apply for a job or start your own beauty business. Having one tells people that you're capable of providing professional beauty treatments and you can give quality services.
How Do You Get a Beauty Therapy Certificate Online?
It's pretty simple as it only requires a few steps:
Know the local regulations in your area about becoming a beauty therapist.
Search for beauty certificate courses online, and enroll in one that fits your lifestyle.
Complete the course to get your certificate.
Make sure, however, that you check the course design and reputation of the provider. Doing so allows you to assess if the content of the course is what you want to learn and if the provider is trustworthy.
How Can Our Beauty Certificate Courses Help You?
You can use our beauty therapist certificate in many ways! First of all, this certificate is legally valid in Australia and many other countries, so you can be sure it provides quality professional training.
One great benefit of our certificate is you can use it to apply for a job in salons or spas. Many business owners and managers prefer hiring professionals with qualifications. You'll have a great advantage over others.
As a professional, your credibility increases with our certificate. People can have trust and confidence in your skills and techniques. Clients can also feel comfortable with your different beauty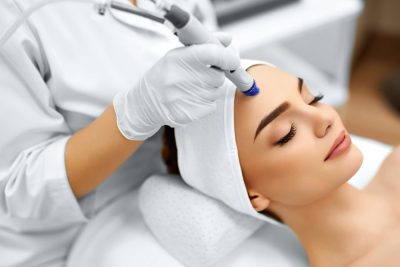 services.
Want higher rates than the average wage? You can have it with our certificate! As your professional credibility increases, your earning potential follows. Salon or spa owners are willing to pay a higher rate for quality beauty services they know you can provide.
If you have basic knowledge about beauty, you won't get stuck in knowing just the basics. Our course is up to date with the latest techniques and trends in beauty. You'll be able to provide services that many clients love to have.
What Do You Learn from Our Full Beauty Course?
Our complete online beauty course is an all-in-one professional training program. We teach you different skills and techniques for beautification, so you can provide various beauty services.
You'll learn nail technology, face & body waxing, facials, manicure & pedicure, relaxation massage and lash & brow tinting and lash perming. We teach the basic and latest techniques for each of these services.
Our training is delivered online, so you can learn from the comfort of your home or anywhere. Included in the course are a comprehensive eBook manual and tutorial videos to help you master the skills and techniques more effectively.
What's great about our full beauty therapy course is you'll master different skills in one program. Aside from that, as you finish one subject, you can already start earning from it while learning the others.
It's a cost-effective way to gain professional credibility and earn simultaneously!
How Can You Use Your Qualification to Start a Career?
There are multiple opportunities waiting for you once you get your beauty course certificate.
When job hunting, you can highlight in your application that you're professionally trained with the latest techniques for beauty. This gives you an advantage over other applicants.
If you want to start your own business, such as a home salon or mobile service, your qualification may be needed, depending on your local regulations. Some places may require a form of qualification before you can start operating.
Aside from that, if you're in a place with strict regulations about becoming a beauty therapist, a license might be needed before you can provide services. The prerequisite to that is to get a certificate from a reputable course provider.
If you're interested in becoming a beauty therapy instructor or consultant, a certificate may also be a requirement. The thing here is that having a beauty course certificate is always an advantage for you regardless of whether you have strict regulations or not.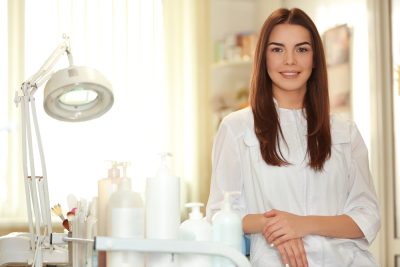 What Other Students Thought of Our Courses
Below are what our students think about us and the courses we provide:
Nickie Freeman was able to start a small business in nails with the help of our course, and her clients were amazed by her work.
"It was a wonderful course. Thorough, satisfying, critically helpful and wonderful teacher, I highly recommend this course. It covers a lot."
Emma Taylor was also able to put up a home salon and could see it growing.
"I have started a home salon and each month I am seeing the profits gradually climb. I am able to schedule clients around my current work and my family."
Shaunelle Winstanley liked how our course is user-friendly and easy to understand. She was also able to practice at her own pace and time.
"Overall would go back again to study more courses and I recommend anyone that is interested in the beauty industry to see how you go, start with one course and if it's what you like."
Donna Williams was receiving positive feedback on her work. Her clients were happy with the treatments she provided.
"I thoroughly enjoyed the waxing course. I have had nothing but positive feedback for my service and technique. My brow clients love it as they now have access to more services without having to travel…"
Earn a Beauty Diploma Certificate with Us!
Without a doubt, our full beauty therapy course is the perfect package to learn and master the skills and techniques for beauty. Finish one subject, and start earning from it as you learn the next one. No pressure at all with your schedule as you can study at your own time and pace.
So, if you want to take advantage of this incredible opportunity, don't hesitate to get our program. Enroll in our course today!
---
References:
https://www.academiccourses.com/Certificate/Beauty-Industry/#:~:text=What%20is%20a%20certificate%20in,in%20their%20field%20of%20study.
https://bestaccreditedcolleges.org/articles/become-a-beauty-therapist-step-by-step-career-guide.html
https://www.mbopartners.com/blog/how-manage-small-business/five-benefits-of-professional-certification/