Acrylic Nail Course
If you're wondering if an acrylic nail course is right for you, just ask yourself – do you want the latest training and skills in this timeless art? If the answer is yes, an acrylic nail course online is the perfect option. Online acrylic nail courses allow you to learn the latest techniques and perfect your skills.
What is an acrylic nail course?
A nail technician course gives you all of the knowledge and skills you need to start a new career in the art of acrylic nails. This is still one of the most requested nail services at any salon, simply because acrylic nails are practical, durable, and affordable – and they look great.
By following detailed modules and learning along at home, you'll pick up the skills and finesse you need to do beautiful nail extensions and make your clients love you. Our online acrylic nail courses are designed with detailed training manuals and expert video stream lessons, making it easy to pick up the skills you need.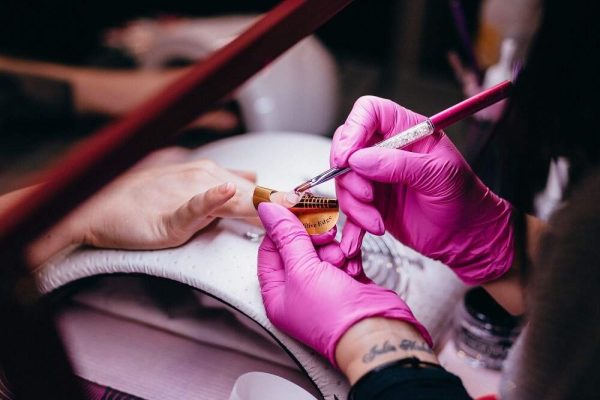 What are the benefits to receiving acrylic nail training?
Acrylic nail courses have long been the most sought-after nail training available. Why? Simply put, people love this classic nail technology for long, strong, and elegant nails.
Of course, acrylic nail training can also help you earn a lucrative income. So, whether you're planning to change careers or you simply want to make some cash on the side, acrylic nail classes give you the skills and confidence you need.
Studying at home makes it all the easier. We all have busy lives, so it's exciting to be able to learn a new skill from the comfort of your own home. When you enrol in an acrylic nail course online, you can study when it's most convenient for you. You don't need to schedule your busy life around set in-person class times. That's why our students love the flexibility of taking an acrylic nail course online rather than in a classroom setting.
What do you learn from our acrylic nail course?
In addition to gaining confidence, our acrylic nail course gives you the hands-on skills you need to be a successful nail tech.
You'll learn how to craft and create stunning acrylic nail extensions in simple modules that are broken down into bite-sized information. You'll learn how to mix the liquid and powder, apply the acrylic coating, and do a natural look and permanent French look. You'll soon be an expert at sculpting with acrylic and rebuilding and refilling your clients' nails.
How can you use your qualification to start a career?
Our acrylic nails school graduates have gone on to work in stylish salons, part-time in their own homes, and even opening their own profitable nail parlours. Of course, when you apply to work in a salon, they're going to ask if you know how to do acrylic nails – and now you can respond with a confident "yes."
While some of our past students now work at the finest spas and salons in the country, we also have many graduates who work from their own homes. By setting up a small nail bar in a spare room, shed, or garage, you can earn extra income without the need to pay commercial rent or seek childcare.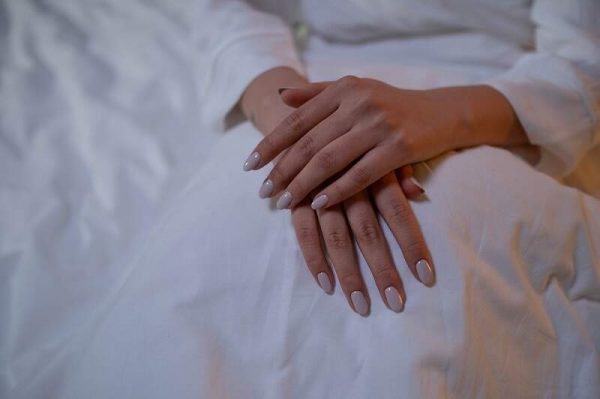 What other students thought of our courses
We get rave reviews from our past students. One of our graduates, Nickie Freeman, was thrilled with what she learned. She says, "it was a wonderful course. Thorough, satisfying, critically helpful and wonderful teacher, I highly recommend this course. It covers a lot. I have started a small business with my knowledge, and everyone is in awe of my work."
Nickie isn't alone. Fellow graduate Melanie Hall was also impressed by the customer service and professionalism she experienced as a student. "This course is amazing. It gives you the freedom to be able to do it at a time that works for you. The support and backup that Karen gives you is beyond amazing.
Her quick response and willingness to help you as much as she can is such a comforting feeling. There is nothing that is too hard for her to help you with. After doing this course, not only have I gained a fabulous skill, but I have also gained a great business with a great clientele. This course I would recommend to anyone wanting to learn how to do nails."
Visit our testimonials page to see more feedback from our students.
Do an acrylic nail course with us today
What are you waiting for? An acrylic nail short course will give you the knowledge and freedom to start your own business in the exciting world of beauty within just a few weeks.