Beware the FAKE Accredited Courses
**** THE INFORMATION BELOW MAY SAVE YOU $5000+!
Hi There!
If you're in a hurry, here a quick summary of what's on this page:
Lately in the beauty industry, there has been a lot of fake accreditations popping on courses with many students believing they are getting a Government Accredited course – when they are not!
To get into beauty in Australia you do not need an accredited course as the industry is deregulated. However, some people do want to do a Government Accredited course as they do have their benefits.
The only "nationally recognised accredited" courses in Australia are delivered by Registered Training Organisations, approved by ASQA (a government organisation). See below how to check if your "accredited" course is actually real – if you have one in mind.
If you are being sold a course that's claiming to be accredited, but it is not an approved program being delivered by an RTO, then you are likely paying thousands of dollars too much for something that is just like any other non accredited / short course out there. There is a full explanation below.
The reason this is happening is because they know people don't check and end up paying thousands of dollars too much thinking they will get a Government Accredited qualification. It may be deemed as fraudulent as you will read further on.
If you think you are affected, we may be able to assist you, please contact us at info@beautycoursesonline.com.
Read below for the full details and how to know if you are affected!
Thanks for your time,
Karen Harrington
The Full Story:
OK, there's a lot to this, so let let me break down the whole story for you:
First: The Beauty Industry Is Deregulated
In Australia and New Zealand, the beauty industry is de-regulated. This means that there is no compulsory licensing system for beauty practitioners, and therefore no legal requirement for professionals in the field to hold government-accredited qualifications.
You don't even need accredited qualifications or any certificate at all to open your own business or get insurance.
This actually provides a lot of flexibility in the way you can learn beauty and get into the industry – particularly if you are time poor or financially strained.
It means you can choose to learn specific skills like nails, waxing, lash extensions etc. via short skills courses – like ours. This helps you to get going in the industry quickly and cost effectively.
Or you can choose a government accredited course at a TAFE or an RTO and learn the full suite of skills and other knowledge that comes with something like a Diploma or Certificate 3 / 4. These courses give you a comprehensive, in-depth education in various aspects of the beauty industry, plus they are sometimes preferred by larger employers. With these courses, you will generally be attending a school and the costs are many thousands of dollars more than short / skills courses.
Both types of courses have their place in the beauty industry. Neither is mandatory to get into the industry either working for a salon or in your own business.
Anyone telling you you have to have their "accreditation" to work in the industry is lying to you!
Real Accreditations – Registered Training Organisations
The only real accreditations in Australia for beauty are the government approved qualifications delivered by Registered Training Organisations (RTOs).
If a school is an RTO, they will have an RTO number and this will be on their websites, in their emails, brochures and other marketing – it's a requirement that they have it on all materials.
It is a long and difficult process for a school to become an RTO and they have a lot of standards and quality measures they must adhere to.
Accredited Courses: Real accredited courses are things like Certificate 3 in Nail Technology, Certificate 4 in Beauty, Diploma of Beauty Therapy and Many More. You can even do individual accredited units of the courses.
They all have specific course codes like 'SHB50121' for Diploma of Beauty Therapy.
See how to check these RTO's and Courses in the section below: Checking Your Course
Also, the RTOs will display the Nationally Recognised Training Logo you can see here: https://www.asqa.gov.au/sites/default/files/NRT_logo_specifications_NEW.pdf
Only government accredited RTOs can display this. I linked to the PDF above because I can't use the logo here as we are not an RTO!
If you are not seeing any of the above – your course may not be accredited.
Accredited courses are much longer than short / skills courses, much more comprehensive and are generally taught in person (Or mix of online and in person).
In fact, according to the beauty training package rules – you can't actually do any of the full beauty qualifications entirely online – there are practical components that must be done in person or in work placement.
If you are after a properly accredited course, there are many public and private RTO's out there that can provide them – some with government funding – make sure you use the links below to check they are for real!.
Short Courses / Skills Courses
In a de-regulated environment like Australia, skills-based or 'short' courses play a crucial role.
These courses focus on teaching you the practical skills you need to work effectively in the industry. From nail artistry to waxing techniques, these courses are tailored to hone in on specific areas, allowing you to master the craft and start working in the field quickly.
Skills-based courses are typically less expensive and require less time commitment than accredited courses, making them an attractive option for many aspiring beauty professionals. Plus, they can be done entirely online at your own pace to fit in with your lifestyle.
They are especially suitable for those who want to specialize in a particular area, start their own business, or simply want to hit the ground running.
However, as they are not regulated, they are not legally held to any particular standards. So it can be a real mixed bag out there in terms of quality and price.
When choosing a short / skills course, make sure you find one with a proven track record of delivering the promised skills.
A 30 Day Money Back Guarantee like ours can also help as you can get your money back if the course is not up to scratch!
So, skills courses can be a great option – as long as you are not over paying by thousands of dollars!
Fake Accreditations
Saying these accreditations are fake may be a bit harsh – in some cases. It's more the way they are being misused.
Some of them are real in that there are organisations out there that are set up with the aim of accrediting training and courses. They lend their name / accreditation to training providers so they can say we're "accredited" by said organisation.
In fact, there are hundreds, if not thousands of them and new ones pop up all the time. You could literally start one yourself tomorrow, give it a fancy name like "International Beauty Accreditation Board" and start accrediting other people's courses.
The issue is, there is no oversight and no regulations around how these private accreditation organisations operate. Therefore no strict standards they have to adhere to.
Some of these organizations actually hold their members to some standards and provide some value, some just charge a small fee to use their logo and claim their accreditations and have no value at all.
The Misuse of These Accreditations
Here is the real issue: The misuse of these "accreditations".
This is what is happening:
These schools and training companies pop up, sometimes with very official sounding names.
They claim to be "acccredited". They will charge prices that are as much and sometimes more than real government accredited courses. Some even go as far as blurring the lines between their "accreditations" and real Governement Accreditations that RTOs hold.
Recently, we've even had students say that they have spoken to particular schools have been told that skills courses like ours are not accredited and can only be used as a hobby and that the student would need their "accreditation" to get into the industry. As you have read, this is a total fabrication.
It's an issue in the education industry as a whole, not just beauty, but it's particularly bad in the beauty industry at the moment.
What these companies rely on is that you will hear that they are accredited and not knowing any better, will not know to look into the accreditation. And unfortunately, this works. Most people don't know to check.
Look at it this way: If they actually thought their "accreditation" was legitimate – it would be front and center on everything they do and would be properly explained to prospective students – just like RTOs do with the government seal and their accredited courses. But, they don't – why do you think that is?
Why Do They Do This?
It's all about money! (Of Course!)
They are charging people thousands of dollars more for their courses because people are under the impression that they are getting a real accredited course – again because most people hear the word "accredited" and don't know to check the accreditation. And of course, the schools are not completely upfront with them.
This means people are overpaying by thousands and not getting a Government Accredited course like they believe they are. We know, people tell us that that's what they think they are getting.
Let's take an example with Nail Technology:
An accredited course from an RTO, like Certificate 3 in Nail Technology is generally going to cost anywhere between $4000 and $6000. Some are more, some are less, and some are government funded if you qualify.
Short / Skills courses like ours are generally around $1000 to $1500 – with products and equipment included. However as they are not regulated, there is a real disparity in what is being delivered and the pricing.
As explained above, RTO and Skills courses are very different and the difference in pricing between them reflects that.
So these companies are basically taking a short skills course, calling it "accredited", knowing most people don't know to check the accreditation and charging prices in line with Government Accredited course pricing.
We speak to people all the time about it. People feel ripped off because they thought their course was properly accredited. But that doesn't matter, they still need to pay the $5000 finance on a course that should have cost them $1000.
It's all the financial cost of a Government Accredited RTO course – with none of the benefits.
If you are being offered an online nail course that is $3000 to $5000 and they are saying it's accredited without giving you course codes or RTO numbers, then you are likely paying too much. But you can check – see below.
As a side note: Some of these courses are actually pretty good – almost as good as ours 😁 – but they are 5x the price they should be!
Oh Look: We're Accredited TOO!!!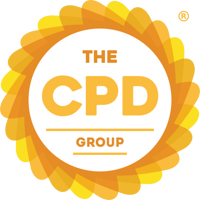 With all we've said about these accreditations. We actually have one too!!
You can see us on the accreditation register:
https://thecpdregister.com/view/beauty-courses-online-514690
And as mentioned on the CPD site, they accredit training providers and hold them to high standards by providing policy documents, advice and industry guidelines. CPD is very good – it is one of the better accreditation of this type out there but….
Has getting it improved our course? NO. Our courses were already high quality and meet or exceed any standards for skills courses out there.
Could it help some training providers – even us? Maybe… They have great info and assistance for trainers.
Does it mean anything in terms of Nationally Recognised Australian Accreditations? NO. none of them do – except the Government Accreditations explained above.
And even though we've had this for some time now – we don't promote it. Because we know what people really want in an accredited course – and we are not an RTO!
Check Your Accredited Course:
If you have bought an "Accredited" course or are looking to buy one, it's really easy to check.
First, you can ask the provider if the course is Government Accredited. An RTO will be upfront with their RTO number and course codes. A school implying they are an RTO or Government Accredited will do verbal gymnastics to have you believe this or that accreditation is something that it's not.
Next, you can check if the school is an RTO here:
https://training.gov.au/Search/SearchOrganisation
If you can't find them, ask for their RTO number and you can search that on the link above too.
To search for a particular course code if they provide one, go here:
https://training.gov.au/Search?searchTitleOrCode=&SearchType=Nrt&searchTgaSubmit=Search
It will literally take you less than 5 minutes to verify your course – and it could save you thousands of dollars!
Do You Need More Help or Info?
If you have any concerns about accreditation, have been sold a course you thought was accredited or just want further info – email me directly here: info@beautycoursesonline.com.
We have staff here that are right across this topic and can help you out in a number of ways!
Thanks for reading this far!!
Karen Harrington