What Is A Cosmetologist?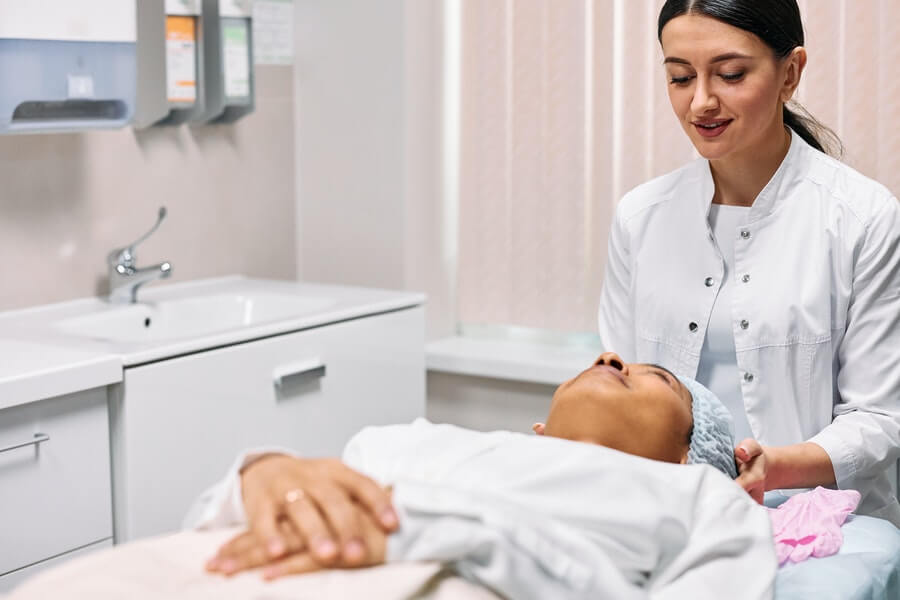 Cosmetology is an exciting aspect of the beauty industry because the workdays of this career path are so varied. Cosmetologists are constantly busy yet still manage to grow invaluable relationships with clients and colleagues that make every day better. For those who enjoy having no working day the same, cosmetology may be the perfect career prospect.
But exactly what is a cosmetologist? And how do you become a cosmetologist? Here are all the answers to your cosmetology questions!
What Is A Cosmetologist?
A cosmetologist is trained to carry out a range of personal care services for their clients. Cosmetologists specialise in various beauty procedures, including hairstyling, barbering, skincare, makeup application, and nail care. Their career paths are varied and diverse due to the span of services the role requires. Usually, cosmetologists work in local beauty salons; however, some branch out to become freelancers or provide their services to celebrities and models[i].
What Services Does A Cosmetologist Provide?
Cosmetologists generally have to do several different jobs, each requiring their own different set of tasks. Here are some of the most common jobs cosmetologists take on and what kind of tasks they require:
Aesthetics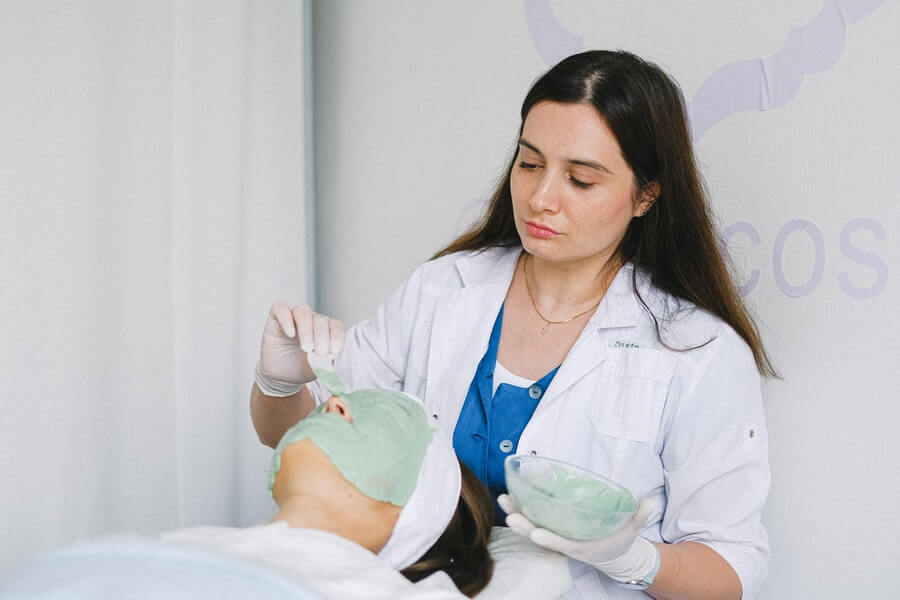 An aesthetician specialises in skincare, and cosmetologists often offer a range of skincare needs. Some of the common skin treatments a cosmetologist may provide include:
Skin conditioning

Wrinkle reduction

Anti-ageing procedures

Exfoliation
Hair Styling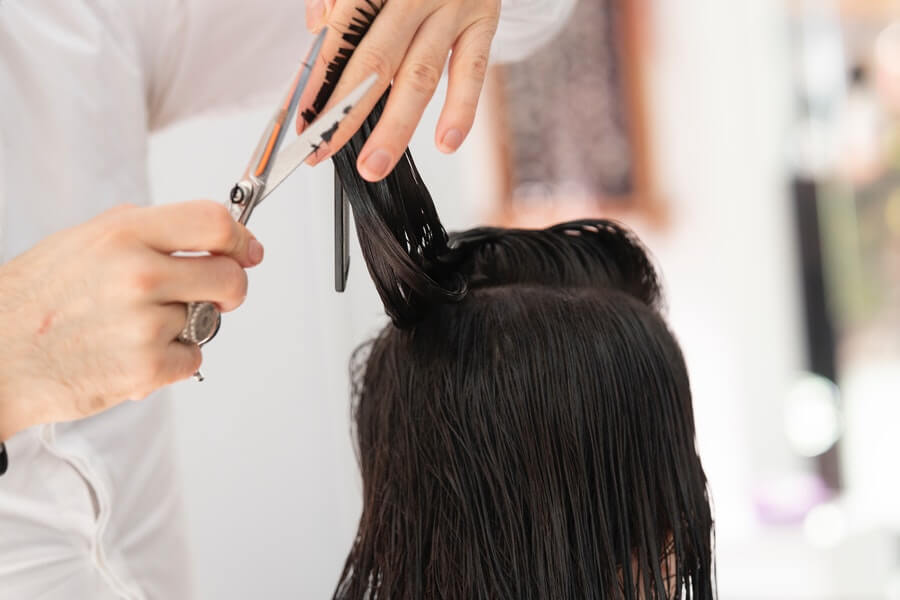 Typically, hair styling refers to services provided to women and children, and a cosmetologist in this field may expect to have to:
Wash, shampoo and dry hair

Cut hair

Shape, style, straighten or curl hair

Colouring hair

Perm hair

Chemically change hair

Relaxing hair

Adding hair extensions or weaves

Wig cutting
Barbering
Traditionally, barbering focuses on male customers and has a few different processes to hair styling. Some of the duties a barber provides are:
Washing, shampooing and drying hair

Cutting and trimming hair

Fitting hairpieces

Perming and colouring hair

Anti-dandruff treatments

Facial treatments
Hair Removal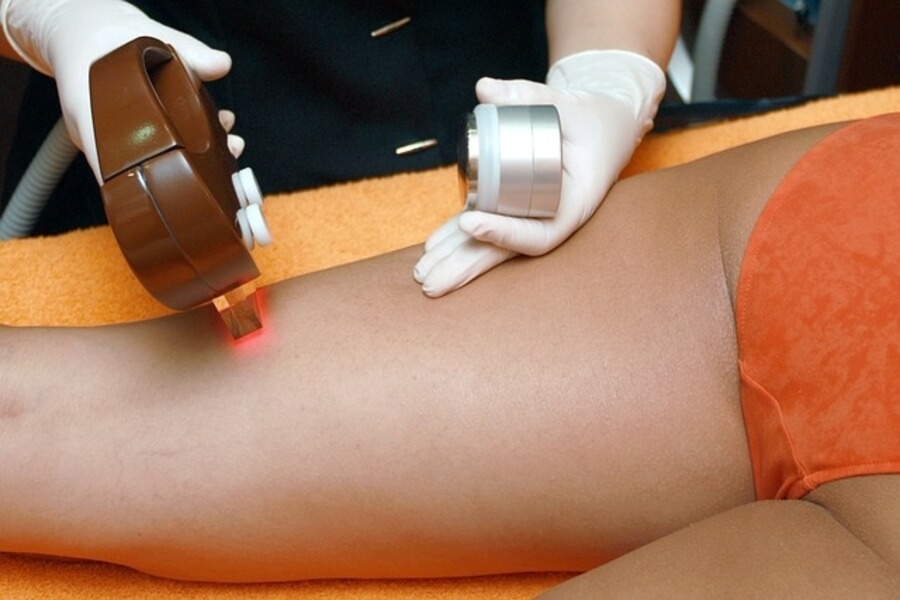 As well as styling hair, some cosmetologists may offer hair removal services for both men and women. This service requires:
Tweezing hair

Applying hair removal wax to all areas of the body

Removing the hair removal wax with as little fuss as possible

Using a laser wand to laser off hair
Makeup Artist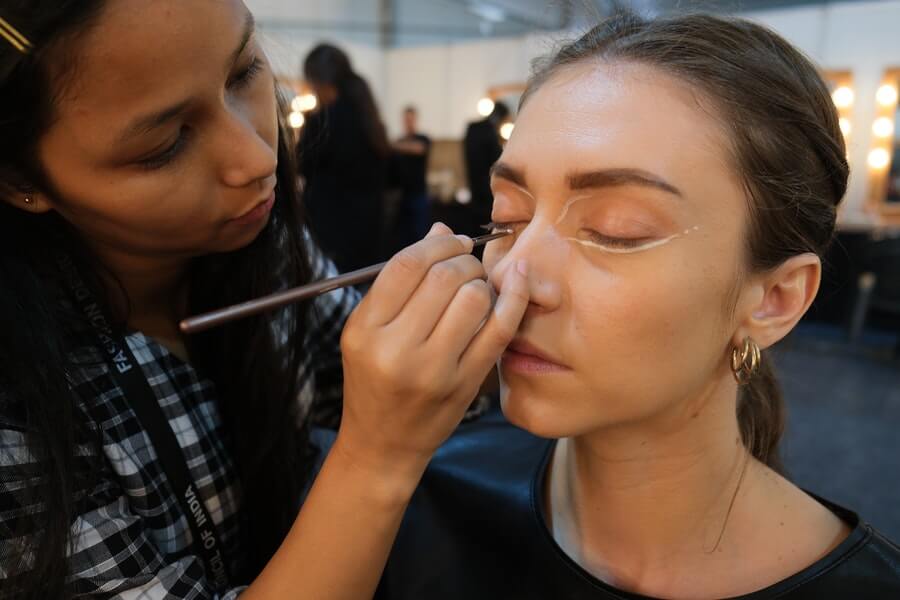 A makeup artist uses cosmetics, face paints and other accessories to transform a client's appearance. Some cosmetologists specialise as makeup artists since the career path is wide and varied. A makeup artist is expected to:
Communicate with clients and understand their requirements

Have an up to date knowledge of current practices, tools and technology in the field

Understand the correct supplies and equipment necessary for a job

Apply makeup professionally

Assist in the appliance of prosthetics

Remove makeup and prosthetics
Nail Technician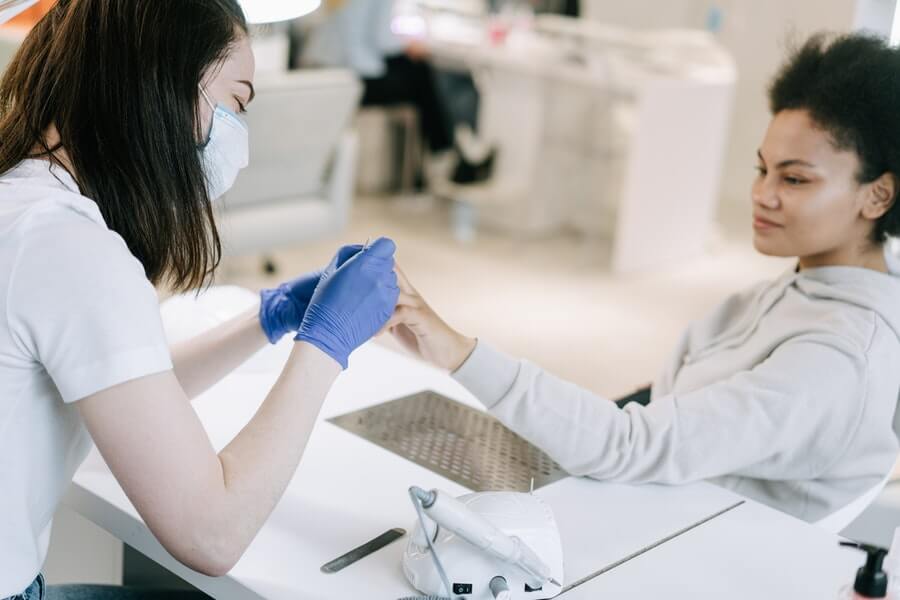 Nail technology is the art of shaping and transforming people's nails using various skills and tools. A nail technician must be knowledgeable in:
Trimming and shaping nails

Providing manicures and pedicures

Nail artistry

Adding nail jewellery

Applying gel, acrylic and silk nails

Using nail transfers

Advising on nail care

[ii]
What Are Good Skills To Have As A Cosmetologist?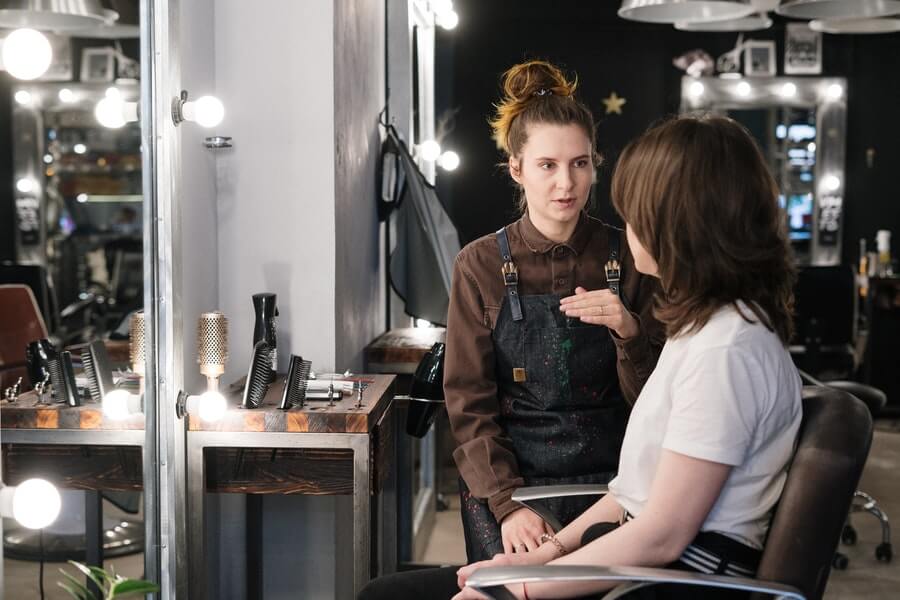 Now we've answered the question, 'what is a cosmetologist', let's look at the skills a cosmetologist should have. Since the role of a cosmetologist is a varied one, several personality traits and skills are advantageous to have. These include:
Social Skills 

– You will be meeting a variety of people, and making each of them feel welcomed and at ease is vital for a superb customer experience. 

Customer Service 

– Offering exceptional customer service is important to personalise your clients' experiences and encourage them to continue using your services.

Passion For Your Craft 

– Being passionate about hair and beauty will mean you get to enjoy your career and the assistance you provide people. 

Knowledge In Your Sector 

– Staying up to date with past and current trends in hair and beauty will help you meet customers' needs. Also, knowing your products and tools and the effects these could have on your clients is equally as important.  

Creativity 

– Having the ability to create your own unique designs and also bring clients ideas to life are the keys to a successful cosmetology career, and creativity and imagination will significantly help you. 

Attention to Detail 

– No matter what cosmetology field you specialise in, attention to detail and perfecting your work is essential for a reputable cosmetologist. 

Time Management 

– Cosmetologists often get booked up, so managing your time well will keep you on track for the day and not leave any clients waiting. 

Organisation 

– Organising yourself, your time, your appointments, and your tools will make your work life much more manageable, particularly if you are a generalised cosmetologist. 

Flexibility 

– Clients are likely to request a range of services at different times, so allowing yourself to be flexible and open-minded will set you ahead

[iii]

.
How To Become A Cosmetologist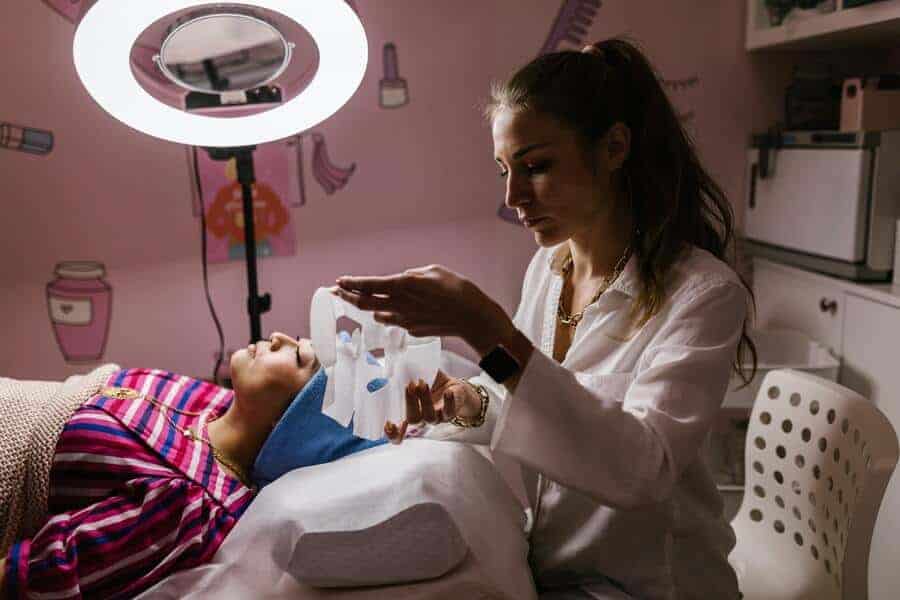 Ever wondered how to become a cosmetologist? To become a cosmetologist in Australia, you need a level III certificate qualification in beauty therapy[iv]. There are several different routes that you can follow to receive the correct qualifications. These are some of the most popular, and how to know if they are right for you.
1) Enrol In An Apprenticeship
There is a range of cosmetology apprenticeships available, with some offering qualifications in specialist fields. Apprenticeships are a particularly favoured way of breaching the cosmetology career because they allow you to get paid as you learn. Also, an apprenticeship typically results in a job offer in a local salon or similar workplace, depending on your location and performance. On a cosmetology apprenticeship, you can expect to spend certain days working hands-on in a salon and the rest of your time studying, usually in a college or university.
Generally, employers require apprentices to be 16 years or over and have completed Year 10 or equivalent[v]. However, your previous education history may affect the levels of apprenticeships available to you, so ensure that you check this before enrolling on an apprenticeship.
2) Complete A BTEC or AQF
Alternatively, if a full-time cosmetology apprenticeship is not suited for you, you could complete a BTEC or AQF. These qualifications can be studied either full-time or part-time, so they are perfect for those with other commitments like family or a job. You can take a BTEC or AQF in a specialist subject, such as hair and beauty or beauty therapy, and you will receive the right qualifications and experience to advance into cosmetology. Usually, you can carry out BTECs and AQFs in a college environment. However, adult learners may be offered alternative choices, so explore all options offered to you before choosing your course.
3) Attend A Specialist Cosmetology School
Specialist cosmetology schools will teach you all the skills you need to advance in the field in both an educational and working environment. They offer a range of general and specific beauty courses that you can study either part-time or full-time. Through the school, you will receive in-salon training, meaning you will learn how to deal with customers and events in a real workplace as well as learn the tricks of the trade from a classroom. However, cosmetology schools can be expensive and hard to travel to. Therefore, it's best to thoroughly research fees, course lengths, and institution locations while deciding your study route.  
4) Complete An Online Beauty Course
An online beauty course is perfect for those with little free time or who are looking to go into freelance work since they provide all you need to know in an informative yet condensed fashion. In addition, online beauty courses tend to be cheaper than in-person education and offer the freedom of studying where and when you like. However, before enrolling on an online course, it's important to check the provider's credibility and whether they provide official certification on completion.
Cosmetologist FAQs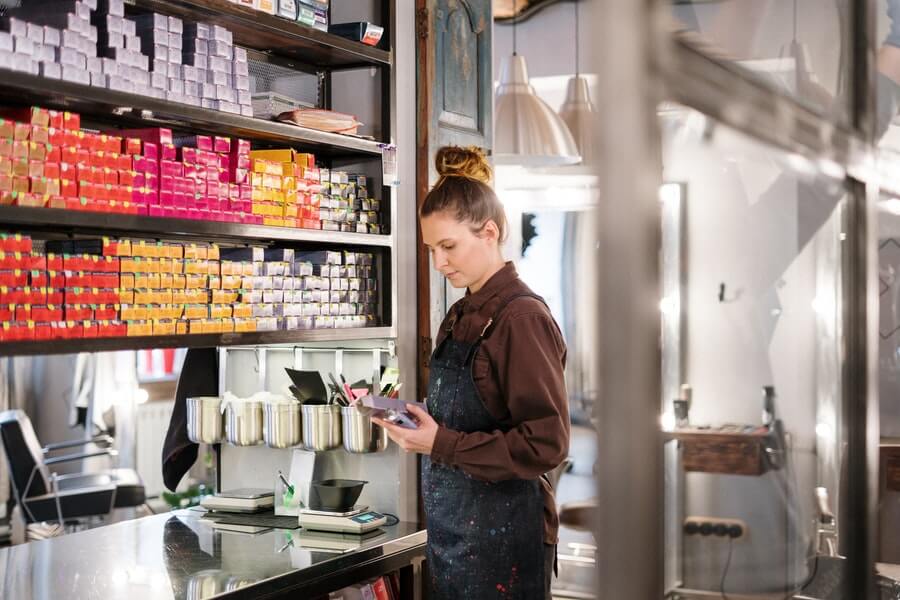 Here are the answers to many common cosmetologist queries. Should you have any further questions, let us know in the comments, and we'll help you in any way we can.
How Long Does It Take To Become A Cosmetologist?
The length of time it takes to become a cosmetologist depends on your approach to getting there. Depending on the route you choose, the length of time it could take you to become a cosmetologist may be:   
Beauty School

 – 1 – 2 years

Apprenticeship 

– 18 months

BTEC/AQF

 – 1 year

Online Beauty Course

 – 6 months – 1 year
What Hours Does A Cosmetologist Usually Work?
Similar to most jobs, a full-time cosmetologist usually works at least 40 hours a week. However, some cosmetologists tend to work longer, with some reportedly working 12 hour days regularly.
Usually, your working hours will depend on where you work and whether you accept walk-in clients. For example, working in a chain salon means you are more likely to have an 8-hour schedule, but upscale salons and freelancing usually let you set your hours. This can lead to longer working hours[viii].
What's The Average Cosmetologist Salary?
The average cosmetologist salary is around $29 per hour in Australia. Of course, a cosmetologist's salary depends largely on their experience, skill level, speciality, and place of work. Despite this, the average yearly salary of a cosmetologist is around $59,566[ix].
Will You Become a Cosmetologist?
Cosmetology is an extremely fulfilling career that is only expected to grow. And now you know how to become a cosmetologist; it's your turn to join in this incredible career!
Sources
  [i] https://healthandstyle.edu/cosmetology/what-is-cosmetology/
[ii] https://www.msccollege.edu/blogs/hair/what-are-the-typical-duties-of-a-cosmetologist/
[iii] https://www.ncchomelearning.co.uk/how-to-become-a-beautician
[iv] https://www.careerfaqs.com.au/careers/how-to-become-a-beautician-in-australia-careers-in-beauty-therapy#:~:text=Educational%20pathways%20for%20beauticians,certificate%20IV%20qualifications%20or%20diplomas.
[v] https://www.swtafe.edu.au/courses/hair-beauty-massage/certificate-iii-in-beauty-services-traineeship
[vi] https://www.tricociuniversity.edu/beauty-blog/how-long-is-beauty-school-going-to-take/
[vii] https://uk.indeed.com/career-advice/finding-a-job/how-to-become-cosmetologist
[viii] https://cosmetologypracticetest.guru/blog/cosmetologists-typical-work-schedule/#How_many_hours_do_cosmetologists_work_per_week
[ix] https://www.erieri.com/salary/job/cosmetologist/australia