How To Become A Makeup Artist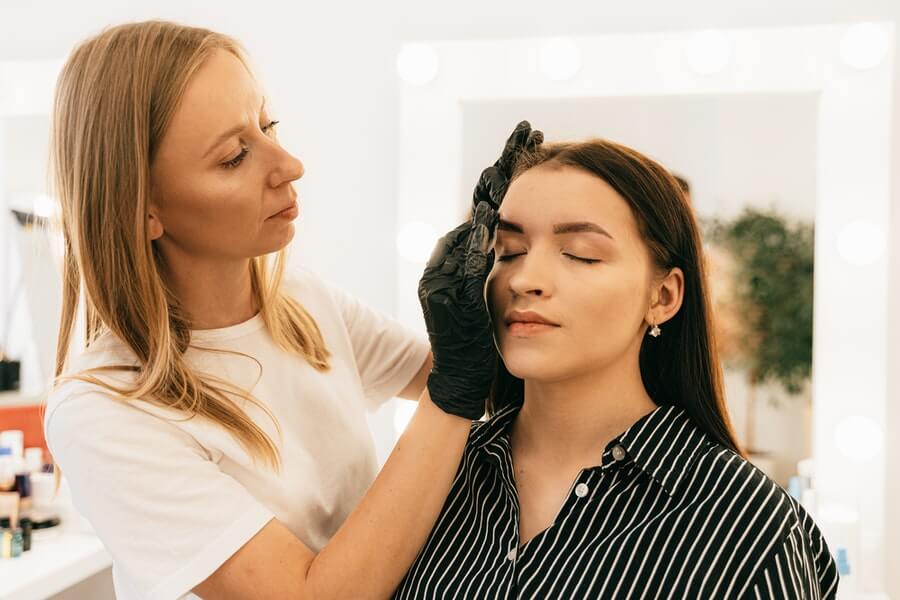 Of all the job roles in the beauty industry, a makeup artist is one of the most coveted. After all, having a job that you are passionate about and sharing that passion with others is a dream come true. Yet, the role is more diverse than you may think, and many paths can lead you to becoming successful at makeup artistry. So, here's our guide on how to become a makeup artist to get you started in this incredible role.
What Is A Makeup Artist?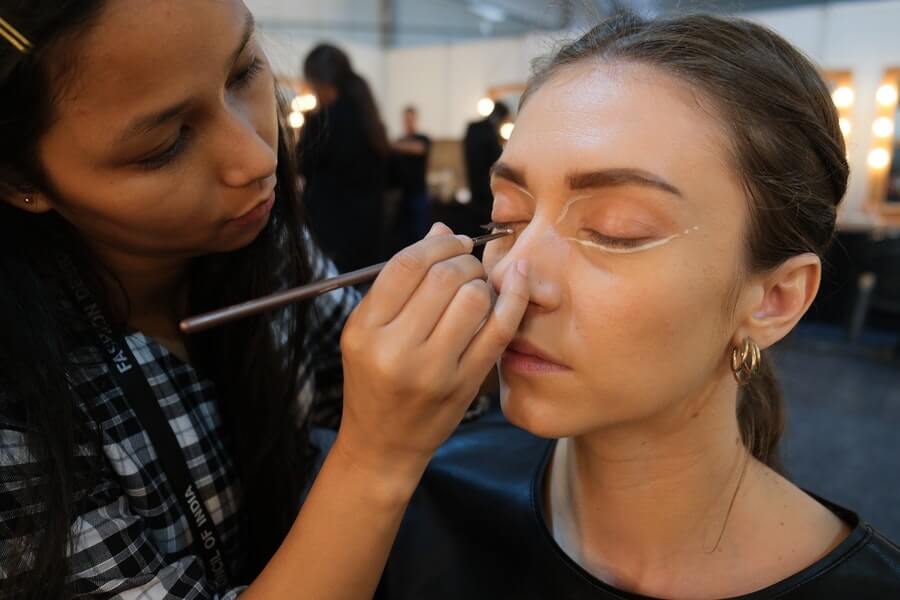 A makeup artist, sometimes broadly referred to as a cosmetologist or beautician, is a professional artist who applies makeup to enhance or change a person's appearance. Makeup artists also have a strong knowledge of skincare and other services that can boost someone's physical image. However, unlike cosmetologists and beauticians, a makeup artist specialises only in the skin and makeup application and doesn't offer other services like nails or hair.
Makeup Artist Responsibilities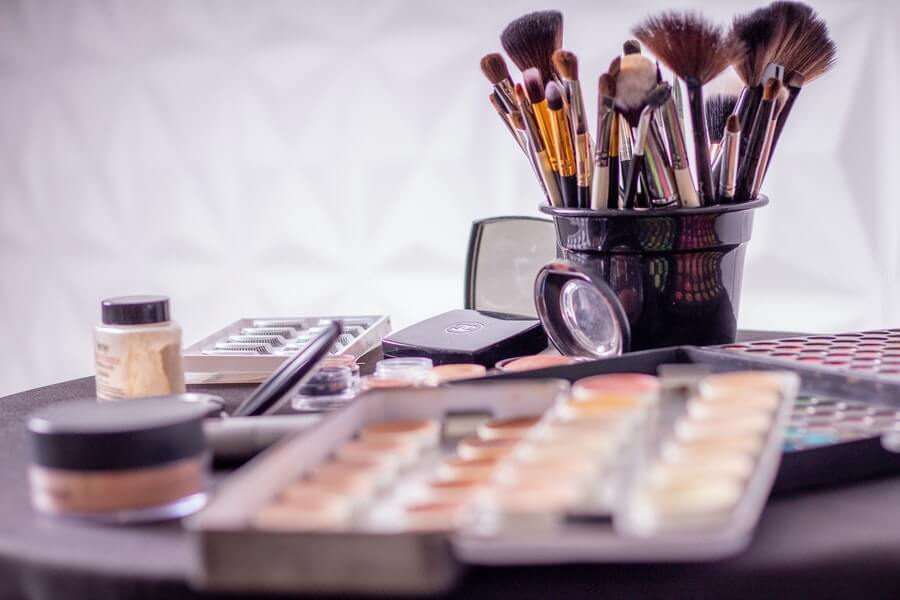 A makeup artist's role isn't as black and white as it may seem. There are plenty of duties and responsibilities that come with the job, and they are mainly customer-orientated. Here are some of the day to day tasks and responsibilities you will likely take part in as a makeup artist.
Describing products and services to clients in detail

Discussing the desired physical outcome of services with clients

Answering client's questions about products, techniques and aftercare

Developing relationships with clients

Providing clients with makeup knowledge and applying instructions

Advising on 

building a skincare routine

 to benefit different clients

Offering a range of treatments, such as facials and lash tints

Keeping up to date with current trends and techniques in the beauty industry
Why Is It Important For A Makeup Artist To Offer A Range of Treatments?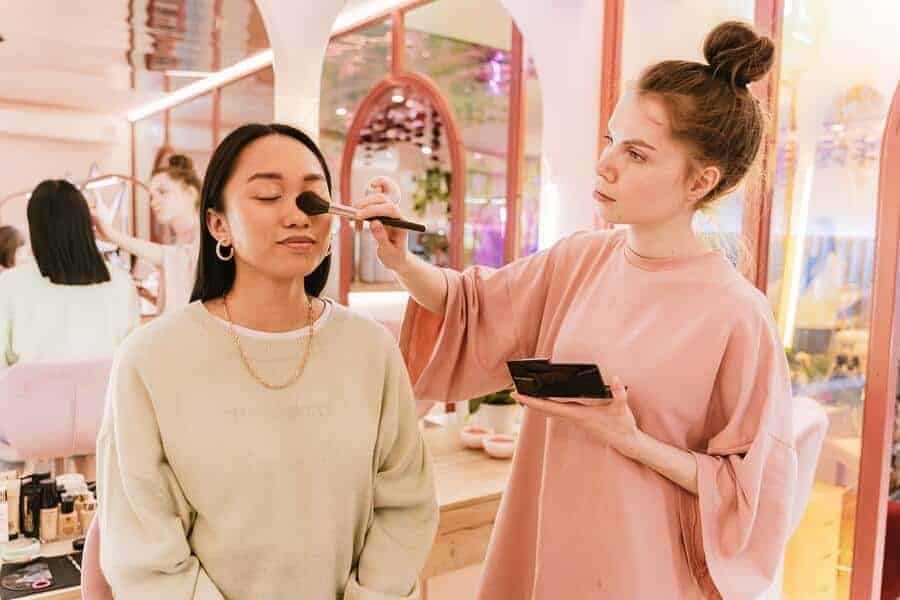 Being a makeup artist is much more than simply applying makeup to a client's face. A makeup artist must be aware of several elements of the beauty industry and be able to advise clients on these sectors to provide the best service. Doing so ensures that they can assist their clients to the best of their ability.
For example, knowing different skin types and how best to cater to them can help a makeup artist apply the best techniques to their clients. Furthermore, offering other cosmetic services, such as eyelash tints and facials, can help an amateur makeup artist quickly become a cut above the rest. Although training to become a makeup artist won't teach you these exact skills, there are plenty of online training resources that can, such as lash tinting courses or full beauty courses.
Good Skills For A Makeup Artist To Have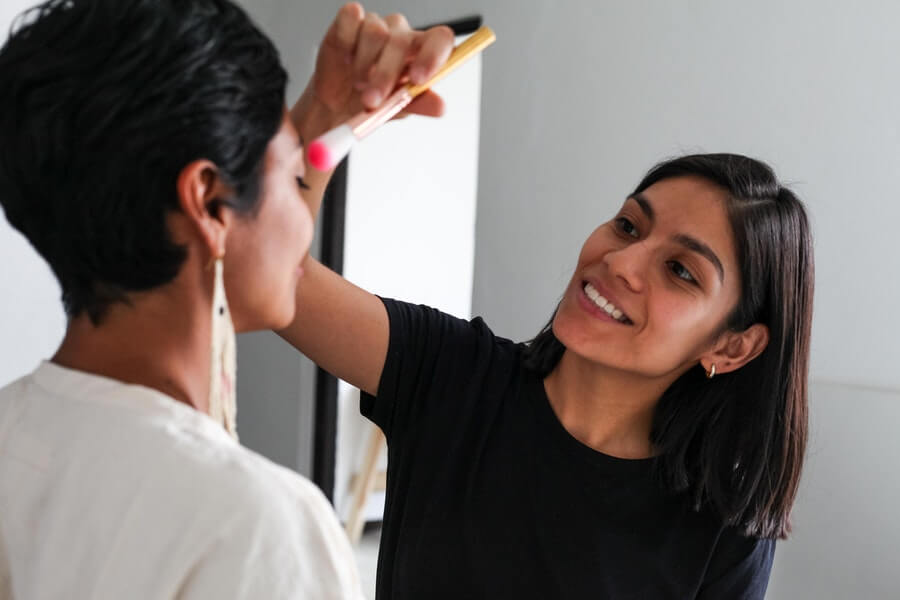 Although education and training are essential for a makeup artist, there are some skills that will help you greatly in the role. Since the role is diverse and customer-oriented, technical know-how will only get you so far. Some of the best skills for a makeup artist to have include:
Attention To Detail

 – A makeup artist must be accurate and attentive when carrying out their services, mainly when focusing on skincare and similar treatments. After all, you don't want to make silly mistakes and have to start all over again. Possessing attention to detail will help you avoid errors when providing your services.

Creativity 

– A creative makeup artist will definitely stand out above the rest. Having a creative flair will help you find your own distinctive style and potentially stride out with your own unique products, brands or services. 

Time Management 

– As a makeup artist, you will likely have to manage your own clients. So, good time management skills are of paramount importance. Keeping your clients waiting because of lateness will not encourage them to use your services again.

Communication 

– As many of a makeup artist's responsibilities are customer-orientated, tip-top communication skills are essential. You'll have to discuss with clients what kind of results they are looking for and the products and procedures you will be using, plus build up a relationship with them in a short amount of time. 

Stamina 

– As a makeup artist, you will likely be on your feet for most of the day. On top of this, you will have to talk to customers and make them feel comfortable, even if you're feeling rather sluggish yourself. So having plenty of stamina and energy will benefit you greatly.

Passion

 – Being passionate about makeup and your job will fuel your success. Loving the work you do, even the worst of the tasks, will energise you, the team around you and your clients, creating a loop of positivity that bolsters you and your team. Plus, being passionate shows your employer that you are eager to learn and proves to your clients that you know what you are doing.

Confidence 

– How are clients supposed to be confident in your skills if you aren't confident in them yourself?! Having confidence in yourself and your ability as a makeup artist is vital to helping clients relax and put their trust in you. Plus, believing that you can do something will put you at ease and help you overcome any potential obstacles that you may encounter.
How To Become A Makeup Artist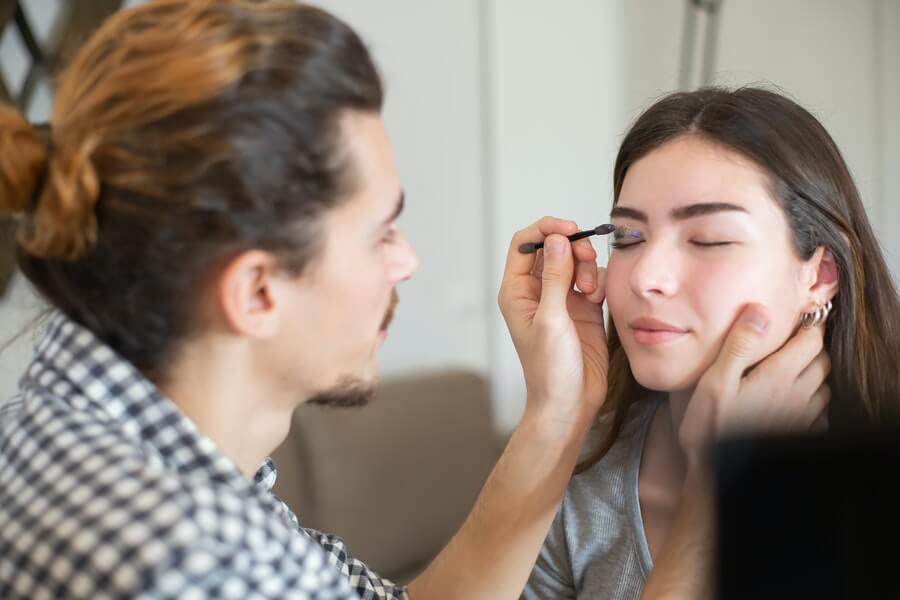 The education and training required to become a makeup artist are not as strenuous as what is required for other roles in the beauty sector. Because of this, there are a couple of different routes you can take to get started in this career. Here's how to become a makeup artist in a few simple steps.
Get A Relevant Qualification
In Australia, you don't legally need a professional qualification to become a makeup artist. However, most professional makeup artists would recommend completing a nationally recognised qualification to increase your chances of standing out during job interviews due to the busy industry.  
Although there are specific makeup or beauty schools you can attend, plenty of online beauty courses will fit in with your schedule. Alternatively, you could look at universities and training providers who offer makeup courses.
Gain First-Hand Experience
As well as a relevant qualification, many professionals will recommend gaining as much first-hand experience as possible. After all, being taught what to do and being able to do it are two very different things. If you want to be a fantastic makeup artist, having experience working with a range of people is vital.
Try and practice on as many different skin types and face shapes as possible. This way, you can demonstrate your ability to work with various clients. To get this experience, you could shadow a performing makeup artist to watch them perform their craft and hone your own skills. On the other hand, you could apply for an internship or volunteer at your local salon. Generally, you will receive hands-on experience through a relevant qualification, plus you will be given on the job training, so don't panic about taking everything in at once!
Update Your Portfolio
Gaining a social media presence as you study or train is an excellent way of proving what you are capable of to future employers and clients. In addition, creating a social media account to share the makeup masterpieces that you have created is also an easy way of creating an accessible portfolio.
Even if you choose not to share your makeup artistry on social media, you should still gather photos of your work into a presentable portfolio. This way, you can prove to employers and clients that you understand colour, lighting, and attention to detail. Keep this portfolio regularly updated to ensure you're ready for any offers that may crop up.
Find Your Perfect Job
Once you've got the right training and qualifications under your belt, you can start looking for your first makeup artist job! Many makeup artists are self-employed and work on freelance hours, choosing their own hours and clients. For example, some makeup artists specialise in wedding makeup, whereas others drift more towards makeup for actors or musicians.
If striving out on your own sounds a bit too ambitious at the moment, there are agencies you can apply to who will organise work for you.
How Long Does It Take To Become A Makeup Artist?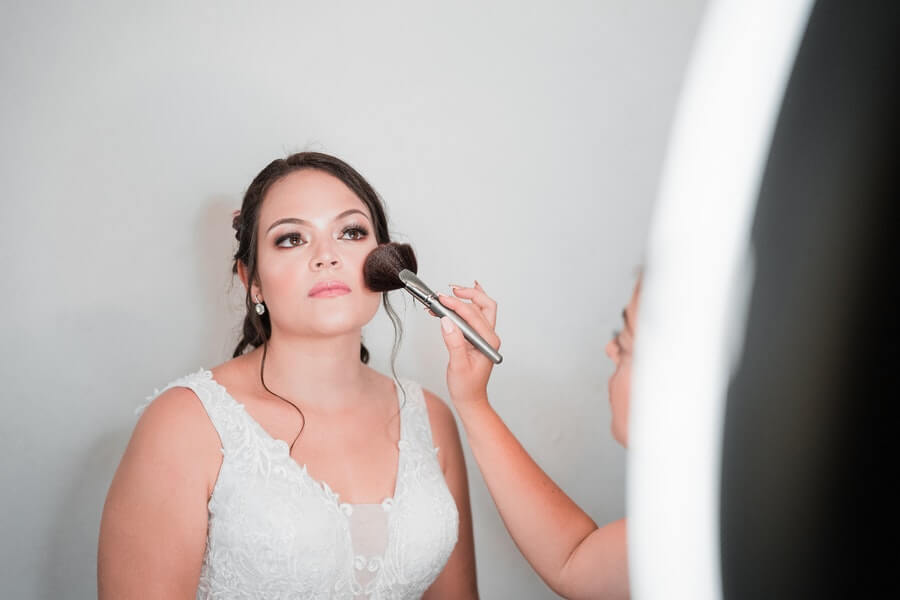 Since legal qualifications aren't necessary, the time it takes for you to establish yourself as a makeup artist can vary.
If you attend a makeup school or professional course, it can take 3-4 years to finish your qualification.

If you are a self-taught makeup artist, it can take a few months to several years to gain the right skills and establish yourself.

If you complete an online beauty course, it can take a couple of weeks to a few months to complete your training.
What Is The Average Makeup Artist Salary?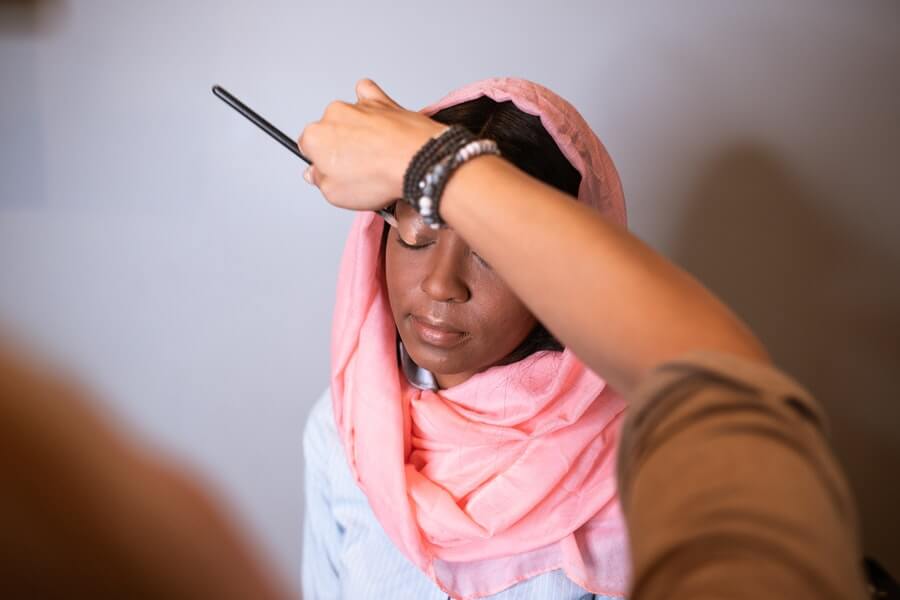 The average makeup artist salary depends on the field in which they specialise and where and how they work. However, on average, a makeup artist working in Australia can expect to make around $56,000 a year, or $27 per hour.
That's 
How To Become A Makeup Artist!
Makeup artistry is a fantastic profession for anyone who's passionate about makeup and making other people feel their best. From applying the basics to advising clients on taking care of their skin, the role is diverse and fun – and now you know how to get there!
Do you have any stories or tips for people asking 'how to become a makeup artist'? Let us know!