Everything You Need to Know About Brow Lamination
When you're on a quest to accentuate your natural beauty, your eyebrows should be one of your main focuses. They are one of our faces' most stand-out features, but sometimes they don't get as much attention as they should.
If you're anything like me, your brows were the main focus of your makeup experimentation when you were younger. But the hundreds of dyeing sessions, blatant over-plucking and, in some cases, shaving have left many peoples eyebrows looking a little worse for wear in their adulthood. This is where the wonderful world of brow lamination comes in, and we're going to tell you everything you need to know about it (and if you spend a couple of  hours a week perfecting your brow shape and colour, lamination will seriously change your life.) The team at Beauty Courses Online have put together this guide to tell you everything you need to know about brow lamination.
Read on for the full details, or skip to what you want to know:
---
What is brow lamination?
Let's take a minute to cover the basics. Eyebrow lamination is a pretty new process and is part of what we like to think of as the 'au natural makeup movement. The treatment works in a similar way to perming, apart from brows are straightened instead of curled. During the two-step process, a chemical is applied that relaxes the hair's bonds, which are then set in the desired position and shaped to perfection. This produces a tidy, smooth, shiny, and naturally 'brushed up' look.
The best thing about brow lamination is that it's semi-permanent; so, you can skip the brow gel and tweezers every morning and replace your perfect brow stress with an 'I woke up like this' moment.
---
How are brows laminated?
Before you dive into laminating your brows yourself, think about whether you can deal with the consequences of it going wrong.
Much like bleaching or perming your hair, brow lamination is something that's best left to professionals. So we'd suggest not attempting the process yourself unless you're confident or have taken a brow lamination course. If you're going to DIY it, we suggest investing in a good quality kit and watching detailed tutorials on YouTube before you go ahead.
Let's talk about what you can expect when you turn up for your treatment at a salon[i].
Step 1 – Consultation. You and your beauty therapist will talk about your dream brows and what you'd like to see as a result of the treatment. This is where you'll decide whether you're going for a full brow lamination or if you're best off just tackling problem areas.
Step 2 – Cleansing. Your beauty therapist will clean your brows and the surrounding area, making sure any product and makeup is removed.
Step 3 – Relaxing the hair. Once nice and clean, they will apply a chemical cream to relax and lift the brow hairs.
Step 4 – Your brows will be brushed into the desired position, taking care to make sure they look uniform. After this, your brows will be covered and left to process.
Step 5 – Neutralizing & setting. Once processed, the solution will be removed, and a neutralizer will be applied with a clean spoolie to stop your brows from over-processing and seal them into place.
Step 6 – Finishing touches. When the process is done, your brows will be nourished and groomed.
You can also have your brows tinted and plucked as part of the process.
---
Why choose brow lamination?
For some, doing their brows every morning is an impossible battle. Your brow hairs might be unruly and difficult to tame, or you might just not be confident with the way they look. Any reason is a good one, but these are the main reasons people choose lamination:
It's a simpler, cheaper alternative to microblading
It is a perfect way to make sparse eyebrows look fuller
The relaxing and reforming process makes it easier to tame unruly hairs
It'll cut valuable time off your morning makeup routine
Your brows will be selfie-ready straight away
Thicker brows generally give you a more youthful look
---
How much does it cost?
According to Cosmopolitan, brow lamination can cost anything from $80 to $140[ii].
Most people choose to have a few sneaky add-ons to make the lamination stand out more. Having a brow tint done at the same time will cost you another $20 to $30, and some salons might charge extra to pluck the excess hairs around your brows.
---
How long does it take?
Brow lamination itself is quite speedy. The chemical used to straighten out the brow hairs and hold them in place is left on for around 10 minutes. With shape planning, mapping the brow, tinting, plucking and aftercare – the treatment should take no more than 45 minutes.
---
How long does it last?
Each person has a different hair cycle, so it depends how quickly your brows grow out. The treatment usually lasts about 4-6 weeks, but if you're really good at looking after your brows post-treatment, they can maintain shape for up to 8 weeks at a stretch[iii].
---
How often should you get it done?
When your lamination starts to wear off you might feel a magnetic pull back to the salon, but any good beauty tech won't re-laminate as soon as your brows start to lose shape. As a general rule, you can get a wax 4 weeks after the first treatment, but you shouldn't re-laminate until the 8 week mark.
Laminating too frequently can cause irreversible chemical damage to your brows and can cause some people's brows to frizzle and essentially burn off.
---
The all-important aftercare
Like any aesthetic treatment, the right aftercare is super important. Making sure you look after your newly styled brows will help the treatment to last longer.
Your beautician should tell you what you need to do after your treatment to keep your brows looking fresh. Here are the basic rules[iv]:
Don't let your brows get wet for 24 hours
Don't rub your brows for 24 hours
Don't apply any makeup, creams or oils to your brows for 24 hours
Don't apply self-tan or have self-tanning treatments for at least 48 hours
Your brows will probably feel dry after the treatment, you can start applying castor oil or aftercare cream three days after the treatment to re-introduce some moisture
Avoid saunas, steamy showers and swimming for 24-48 hours
Comb hairs back into place gently every day whilst they're wet
---
Risks
There are some risks associated with brow lamination; these apply especially if you've done the treatment at home. A specialist will give you treatment specific to your hair colour, hair type, and skin, limiting the potential damage.
Most risks are due to the chemicals used. These can mostly be avoided by your beautician doing a 'spot test' to check for irritation before going ahead with the full treatment.
Itchiness
Bumps
Swelling and redness
Skin peeling
Brow hair damage such as brittleness or fall out (occurs if the brows are over-processed)
You should let your beautician know if you have any skin conditions such as rosacea, eczema or any sensitivities so they can advise on whether you should have the treatment or not.
---
Alternatives
If you don't think brow lamination is for you, there are loads of alternative permanent and semi-permanent treatments out there to consider.
Permanent Tattooing
Brow henna
Threading
Waxing
Brow extensions
Microshading
Microblading
Tinting
Talk to your brow tech about which treatment would be best for you.
---
References
Cherney, K., 2020. Is Brow Lamination a Safe and Effective Alternative to Microblading?. [Online]
Available at: https://www.healthline.com/health/brow-lamination#the-procedure
[Accessed March 2021].
HD Brows, n.d. WHAT IS BROW LAMINATION?. [Online]
Available at: https://hdbrows.com/brow-lamination/
[Accessed March 2021].
Rejuvin8, n.d. BROW LAMINATION. [Online]
Available at: https://www.rejuven8beautystudio.com/brow-lamination-aftercare
[Accessed March 2021].
Stanovick, K., 2020. Eyebrow Lamination 101: What You Should Know Before Your Appointment. [Online]
Available at: https://www.cosmopolitan.com/style-beauty/beauty/a32107960/what-is-brow-lamination/
[Accessed March 2021].
Sources
[i] https://www.healthline.com/health/brow-lamination#the-procedure
[ii] https://www.cosmopolitan.com/style-beauty/beauty/a32107960/what-is-brow-lamination/
[iii] https://hdbrows.com/brow-lamination/
[iv] https://www.rejuven8beautystudio.com/brow-lamination-aftercare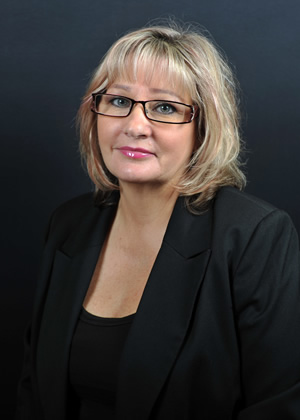 Karen Harrington started Beauty Courses Online in 2008 and has decades of experience in the beauty industry. Karen has owned multiple beauty salons, aswell as a conventional beauty school. Thousands of students have begun a career in the beauty industry from studying courses provided by Karen.