Which Beauty Brand Is Most Popular In Your Country?
We all have our favourite go-to beauty brands, but have you ever wondered which brand is the most popular in your country?
We learnt a lot by extracting the levels of search volume for different beauty brands on a by-country basis and focused on the most popular beauty brands to produce a series of graphics that expose the truths behind your country's favourite brands.
Here's what we found.
---
Top Global Beauty Brands
Let's start by looking at the top global beauty brands. In terms of search volume, Sephora smashes the ball out of the park. They have a global search volume of 10.2M, making it the most searched for beauty brand in the world.
US search volume tops the charts at 3.4M, followed by France with a search volume of 1.8M.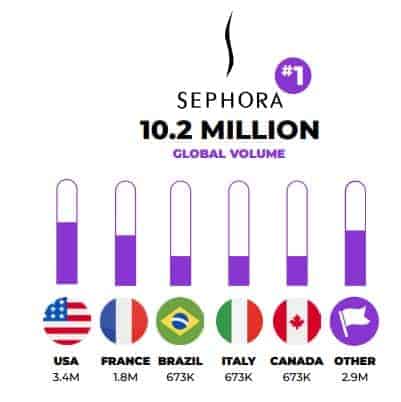 The other brands in the top 5 global searches include Avon, Chanel, Dior and Clinique.

---
Top Brands By Continent
Europe
In Europe, searchers showed their love for Avon and Sephora over other brands. Only Ireland, the Netherlands, Norway and Bulgaria bucked this trend, preferring brands like Chanel and Dior. The swathes of orange and blue on the continent map show their obvious preference for Sephora and Avon.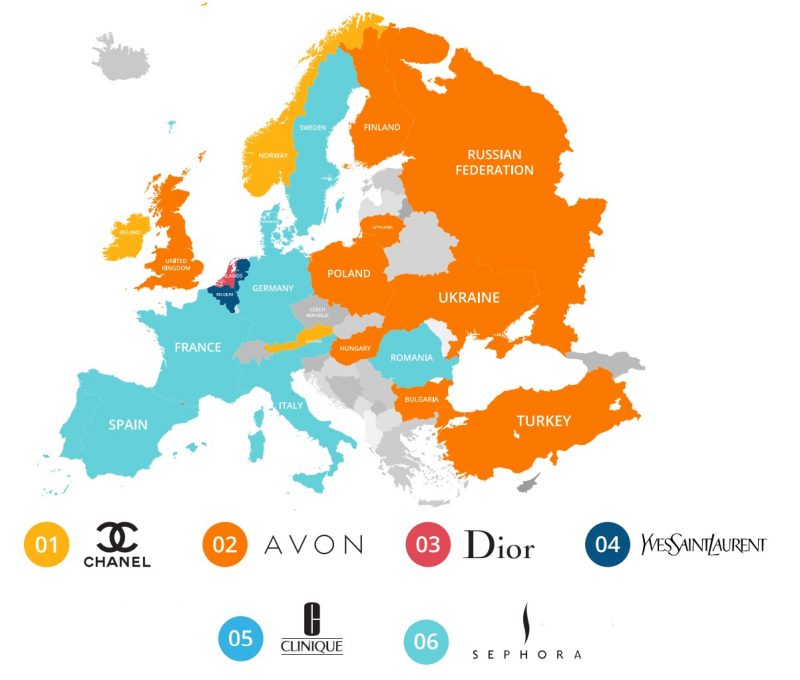 Digging further into the data that we found, we see that only a small list of European countries held brands other than Avon and Sephora at number 1. Ireland and Norway have an obvious preference for Chanel, whilst Belgium and the Netherlands voted for Yves Saint Laurent with their searches.

Australasia
In Australasia, Sephora was the firm favourite of both Australia and New Zealand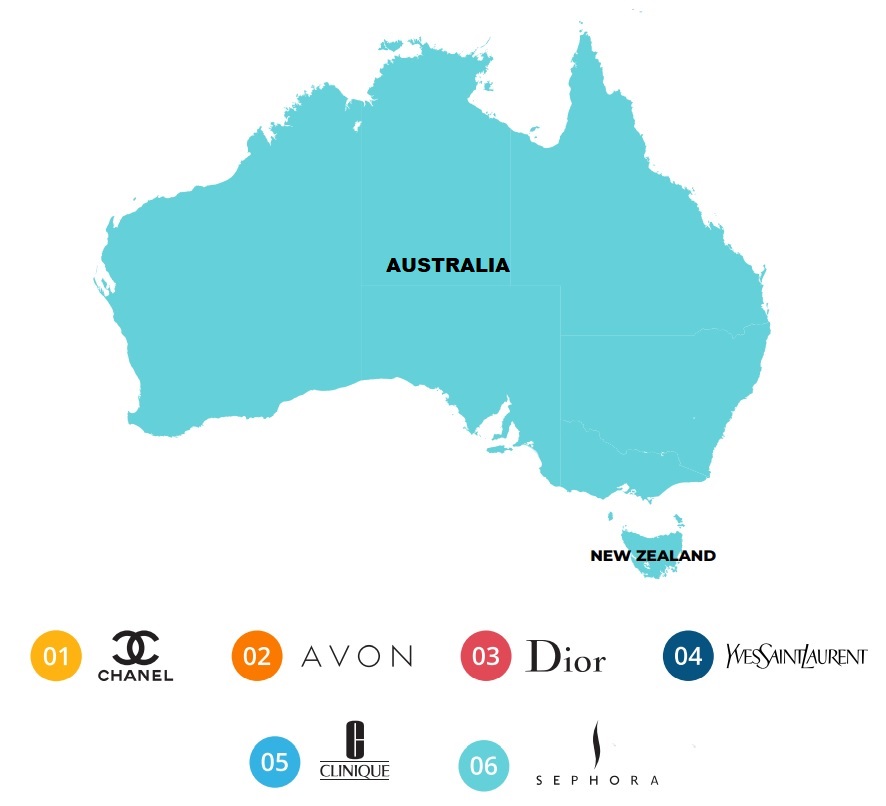 Australian's racked up a search volume of 201,000 on average for Sephora, whilst New Zealand searched for the best-selling brand around 18,100 times.

The two neighbouring countries top 5 beauty brands are also the same in terms of search popularity.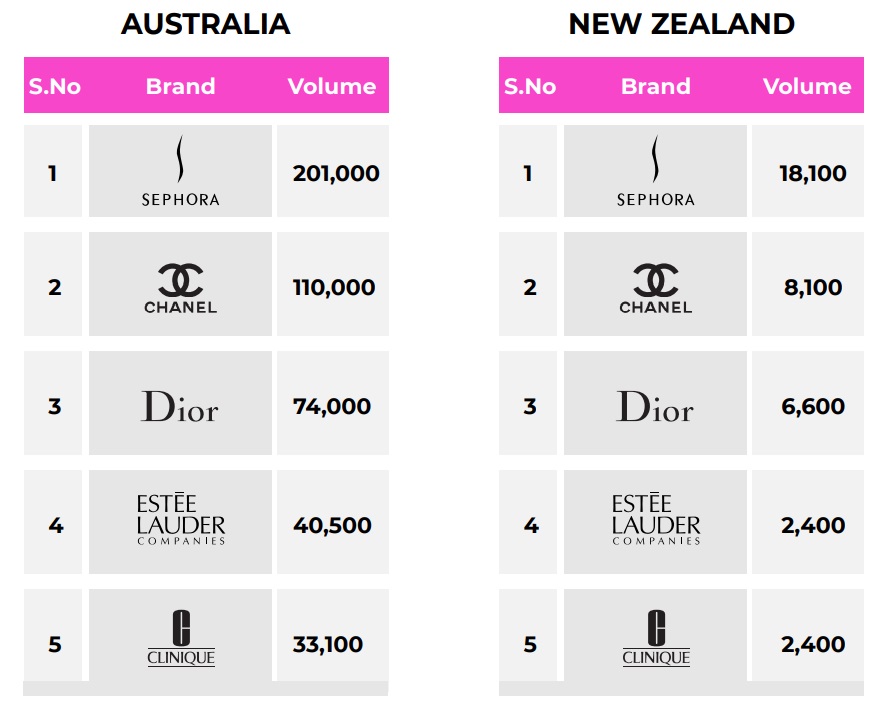 Africa
Africa is a huge continent with dozens of countries (54 to be precise), and each one of them has a different favourite beauty brand. The search volumes from African countries revealed them to be a continent of Dior and Avon lovers.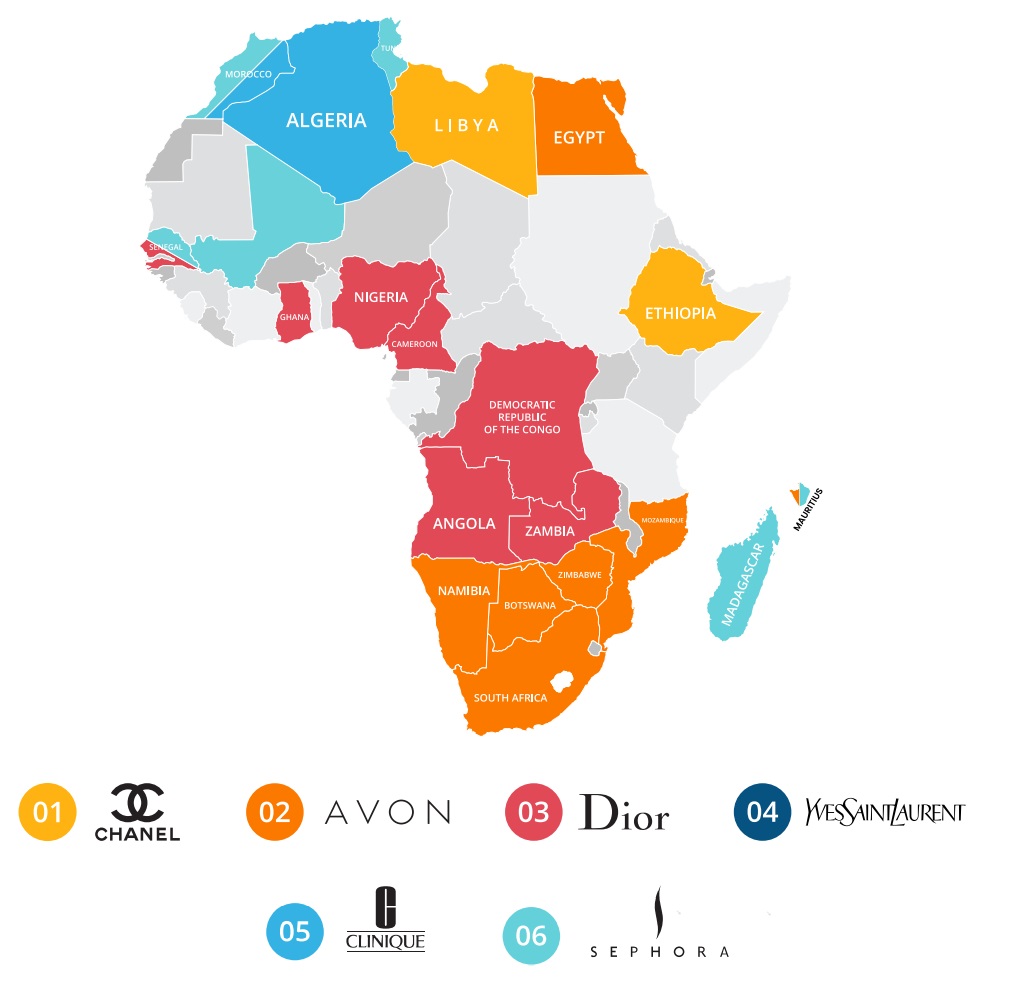 Other favoured brands include Chanel and Clinique. Compared to other continents, Sephora is much less popular here, only being the sole favourite of Madagascar and Tunisia.

Asia
20 of 34 Asian countries examined preferred Chanel over other beauty brands. This is a huge proportion of Asian countries.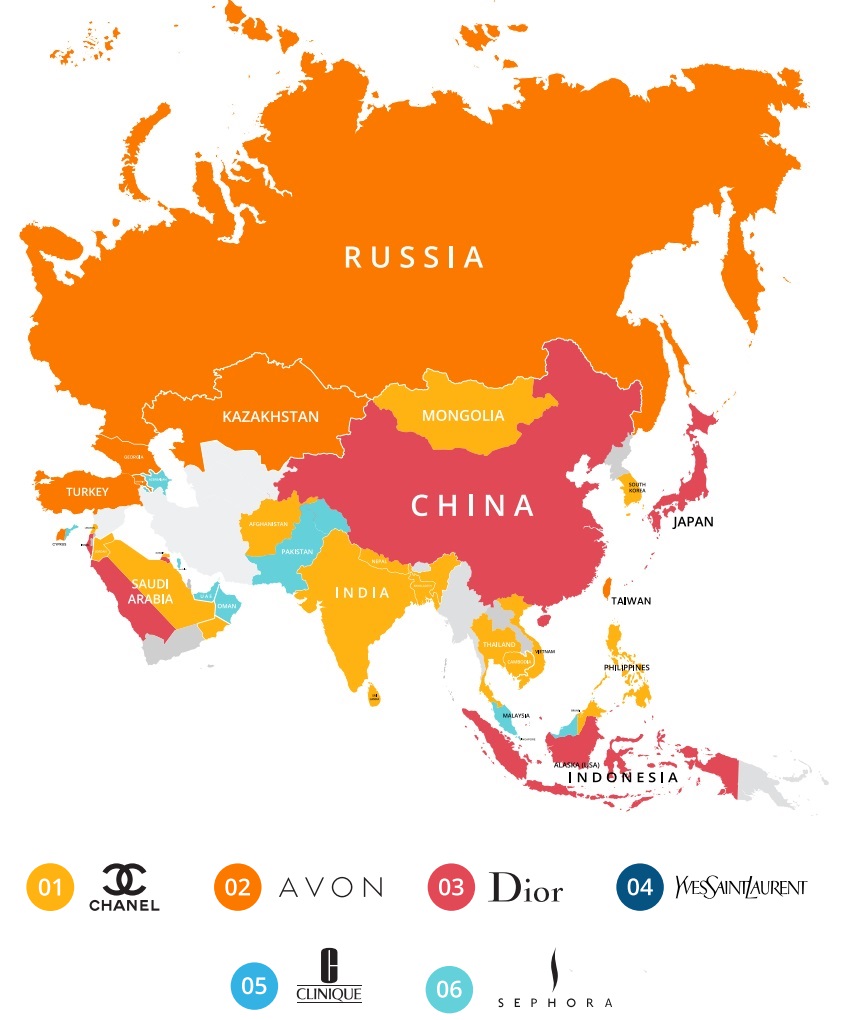 Other beloved brands include Avon, Dior and Chanel.

South America
Most South American countries have a preference for Avon, including Brazil who searched for Avon an impressive 1 million times on average.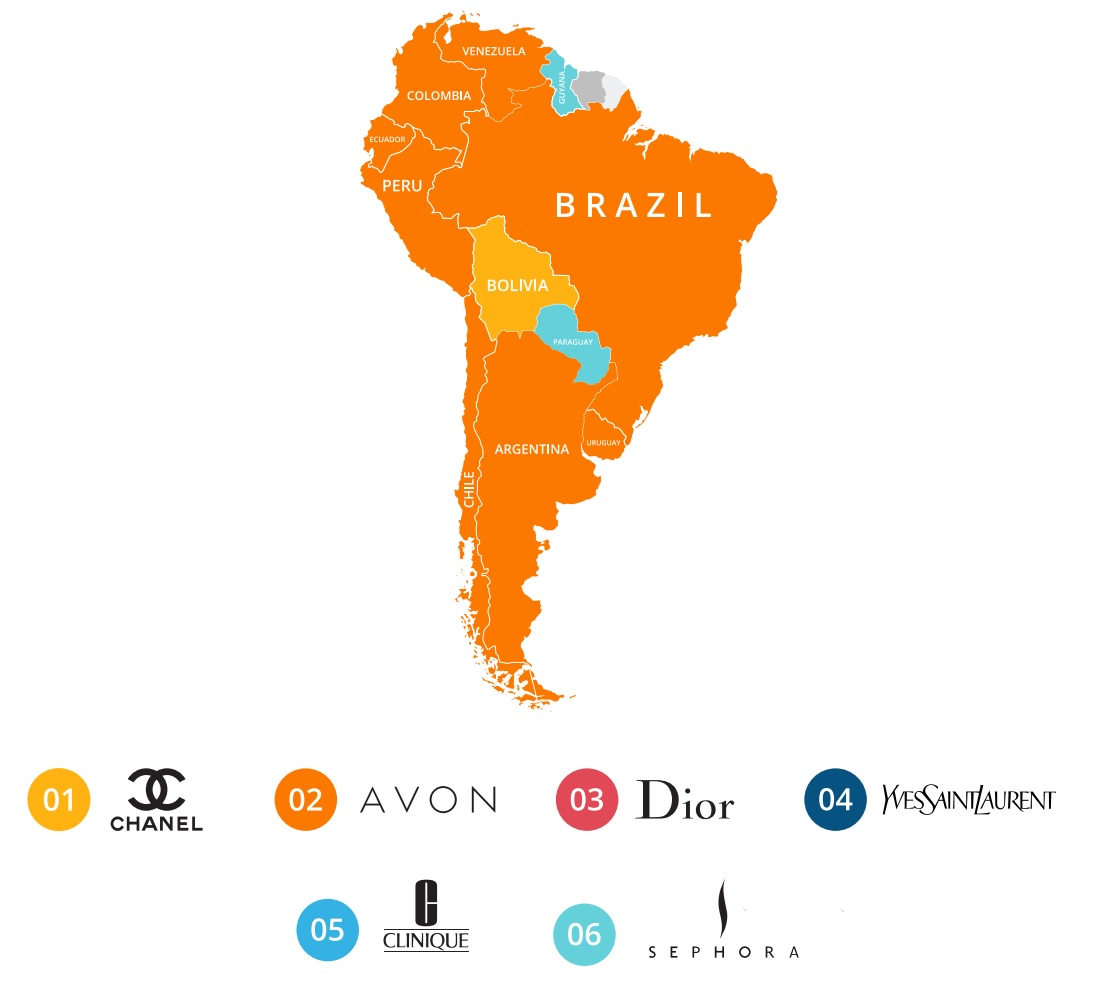 Even though most countries sway towards Avon as their most popular beauty brand, Sephora and Chanel rank first in a small number of countries.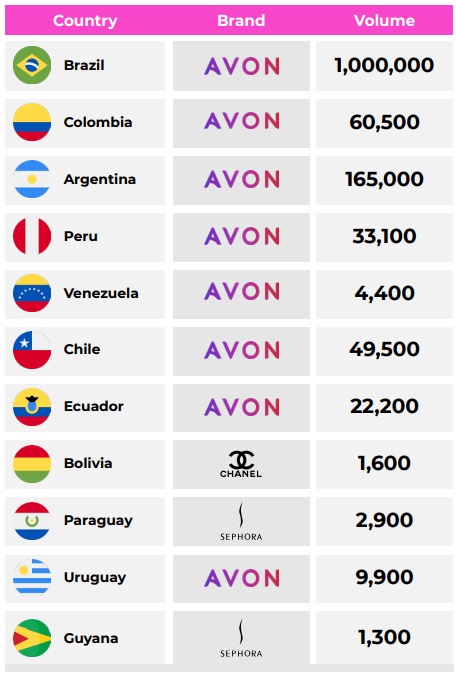 North America
Sephora springs back into popularity in North American countries – showing a massive contrast between North and South America.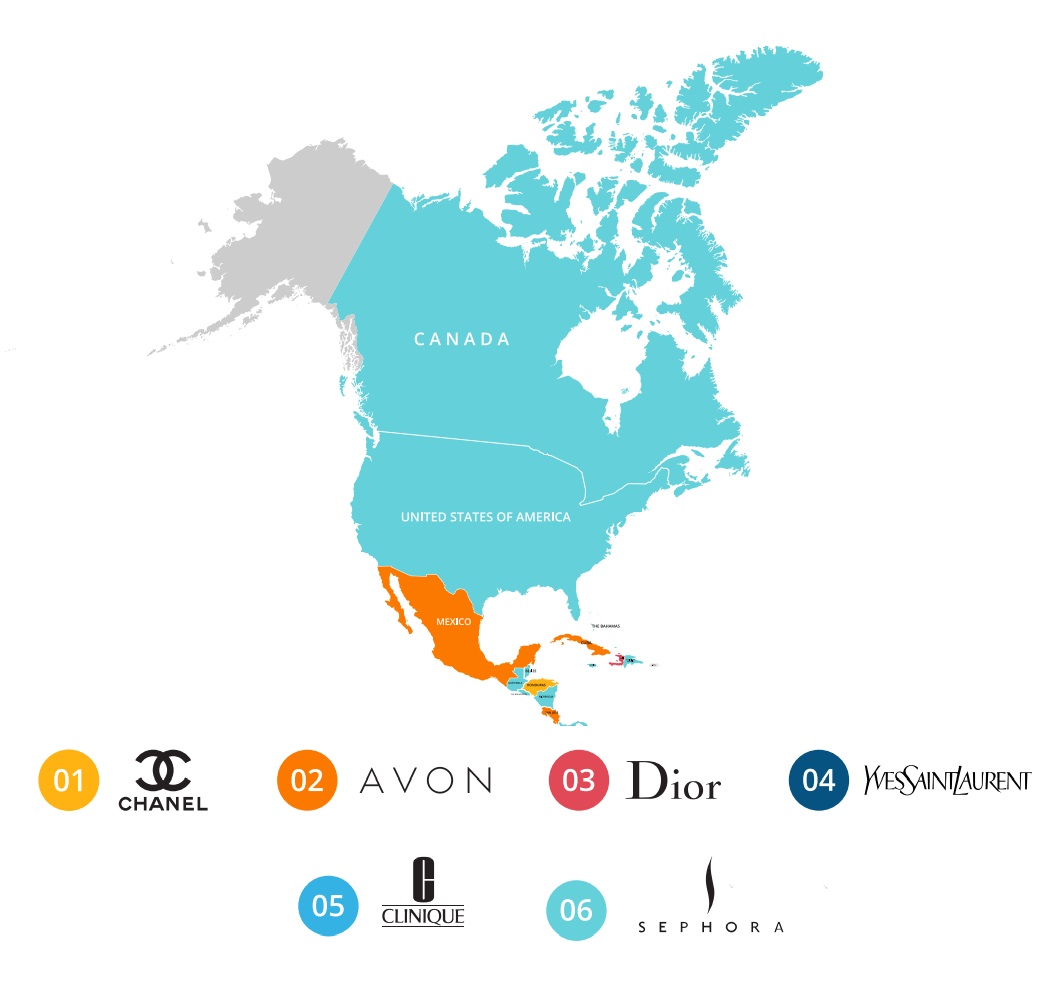 Mexico, Honduras and Haiti bucked the Sephora trend, with their highest search volumes being for Avon, Chanel and Dior.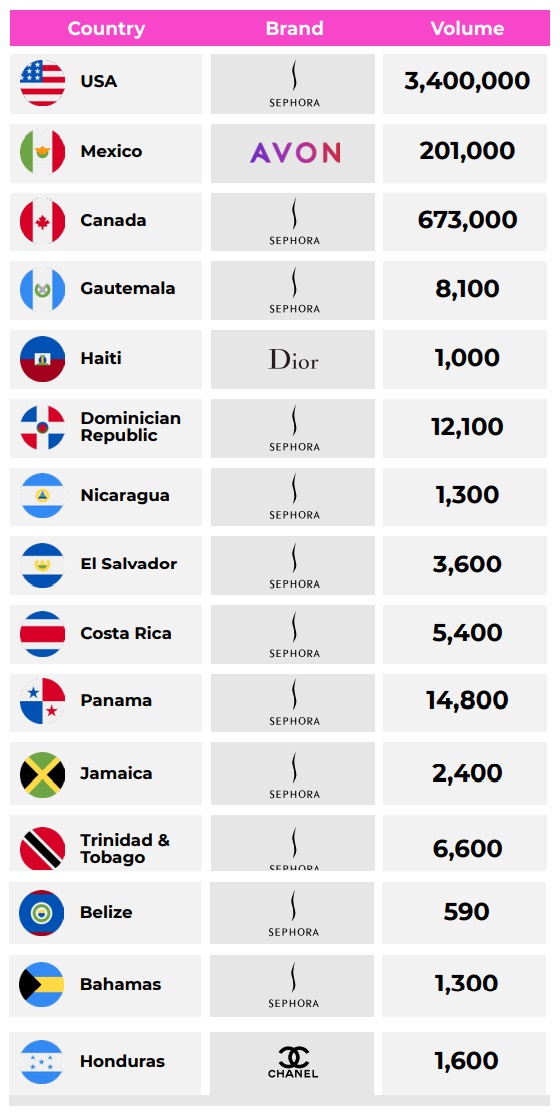 ---
Search Trends in Beauty
So we've looked in-depth at the favourite, most loved beauty brands for each country. But whilst doing our research, we found some interesting search trends on Google Trends.
There have been more searches for 'cruelty free makeup brands' than ever before.

Searches for 'vegan makeup' have seen a drop over the past couple of years

2020 saw a spike in searches for 'black owned beauty brands'

Search volume data used in this piece was gathered using SEMRush.
Data is believed to be accurate at the time of creation.